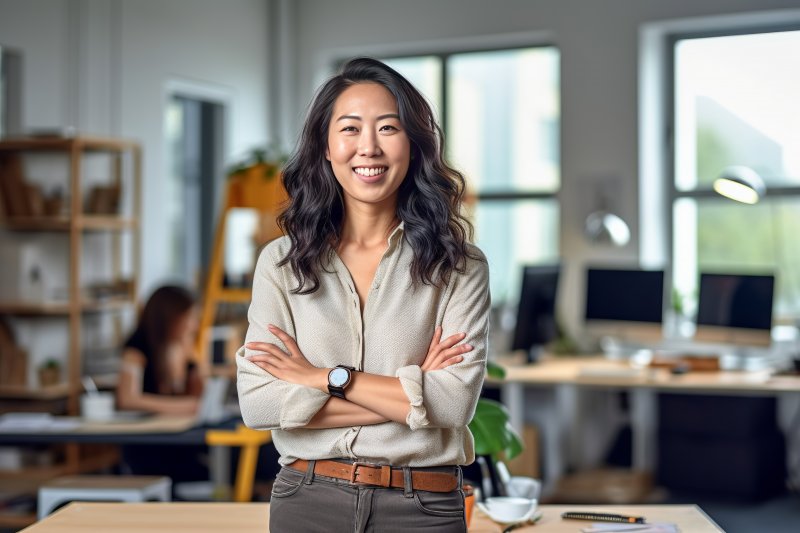 The years can take a toll on your teeth, but you don't have to take that laying down. Common procedures in the field of cosmetic dentistry can work wonders in reversing the appearance of aging on your teeth. Read on to find out just how cosmetic dentistry can wash away the years and give you a full smile with a youthful shine.
How Can My Teeth Make Me Look Older?
Years of bad habits, unfortunate accidents, or just natural aging can leave the teeth stained, chipped, gapped, or worn down. The constant wear can thin out the enamel layer, revealing the yellowish color of the dentin underneath. This can leave people self-conscious and anxious about their smiles in social situations. The good news is that all these issues can be addressed.
What Can Cosmetic Dentistry Do to Make Me Look Younger?
At-home teeth whitening kits are a great way to remove stains caused by food or drinks while porcelain veneers can address stains typically caused by aging. You can consult with your dentist about the best way to whiten your teeth.
Gum disease over the years can leave the gums with a lackluster appearance. Worse, it can cause gums to recede, which exposes more of the teeth's roots to wear and tear while making the teeth appear abnormally large. A good periodontal cleaning from a dentist would be a great first step, but a gum graft can be a great follow-up. Gum grafts contour the gum line by stimulating the growth of healthy new gum tissue. The result has the gums looking great and the teeth looking normally sized.
Cracks and chips in teeth can be unsightly, but today's dentists have solutions. Porcelain veneers and direct bonding can correct such flaws in individual teeth. Veneers work by bonding a thin sheath of dental-grade porcelain on top of the tooth, covering flaws with a new surface. With direct bonding, your dentist uses composite resin to fill in these same imperfections and then shapes it to match the contour of your teeth, usually in one appointment.
A straighter smile can suggest a more youthful appearance. Braces are conspicuous and uncomfortable, but with Invisalign, the future is now. Using a progressive series of clear plastic alignment trays, Invisalign gradually shifts the teeth into straighter, less crowded positions. In addition to being virtually invisible, the entire process is completed in ten to eighteen months as opposed to two or more years as with traditional braces.
Some people might want all-ceramic dental restoration to fill in their smiles. Though gold and silver bonded to metal pieces can restore shape and function to teeth, they cannot match the shiny white brilliance of healthy teeth. All-ceramic dental restorations result in a superior cosmetic match to existing teeth that won't stain over time like metal replacements. Usually, only you and your dentist will know that the work was ever done.
In modern dentistry, there is a solution to almost any cosmetic problem your teeth can have. If you think your smile is less than it was in years past, cosmetic dentistry might be the way to get your teeth's shiny pearlescence back.
About the Practice
Darby Creek Dental is the best place for dental work in Marysville, OH. With three doctors and experienced associates, the practice provides stellar cosmetic dentistry procedures with compassionate customer service. Office hours include early morning and evening appointment times to accommodate busy patients. Contact the team online or at (937) 644-8822.