Children's Dentist – Marysville, OH
Compassionate Care for Cleveland's Growing Smiles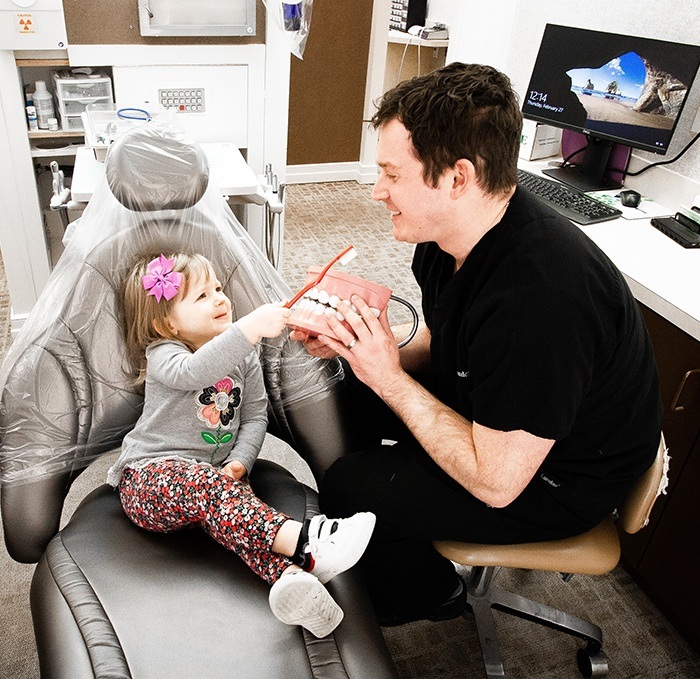 At Darby Creek Dental, we don't just serve adults. The developing smiles of toddlers, children, and teens need just as much attention to stay strong. We love giving all patients a pleasant, productive experience every time they come in, creating positive memories of the dentist office. Plus, when our team works with children, we have the opportunity to instill healthy habits early on, hopefully leading to better oral health as they grow into adulthood.
Why Choose Darby Creek Dental for Children's Dentistry?
Gentle, Kind
Dental Team
Skilled, Highly
Trained Dentists
Comfortable,
Modern Office
Non-Nutritive
Habits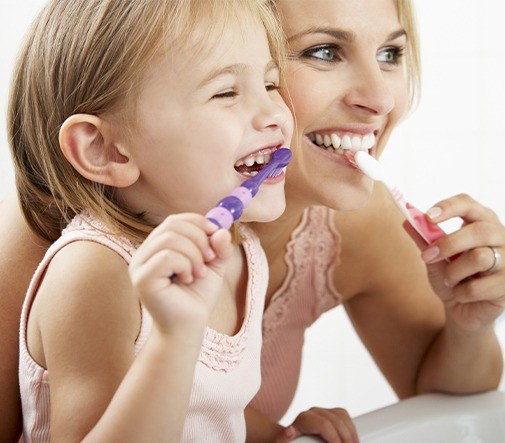 When infants suck their thumbs or fingers, it's adorable and even necessary for self-soothing at this stage. However, if your child is still sucking their thumb when they're older, their teeth and the development of their jaw and palate could be negatively affected. This habit can be difficult to end, but our team can provide tips, guidance, and encouragement to help as you introduce other self-soothing techniques to your child.
Dental Checkups & Cleanings for Children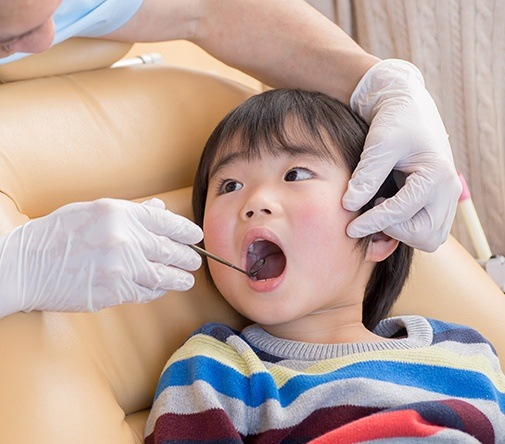 Whether it's your child's first visit or their twentieth, we'll take a few minutes to get to know them and make sure they are completely comfortable before we check each tooth for any signs of decay. After that, we'll gently clear away hardened plaque and talk about the importance of daily brushing and flossing. Then, we'll demonstrate the proper techniques for dental hygiene so that your child can do it at home on their own.
Dental
Sealants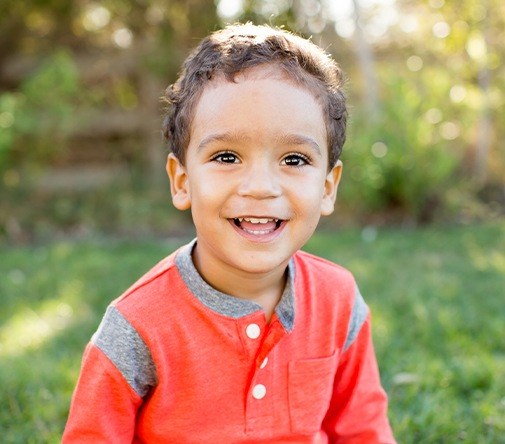 Dental sealants create a layer of thick plastic coating between teeth and harmful plaque and bacteria. Typically recommended for children, sealants may be useful for patients of any age who want to improve oral health by reducing their risk for tooth decay. The process is simple enough to be completed as part of any regular dental checkup or teeth cleaning. The liquid sealant is painted onto the at-risk surfaces of teeth and hardened into place using curing lights similar to those used for composite resin fillings. The entire application typically takes less than half an hour, and with proper care, sealants stay in place for ten or more years. Dental sealants are one of the most affordable, effective preventive dentistry services.
Silver Diamine
Fluoride Treatment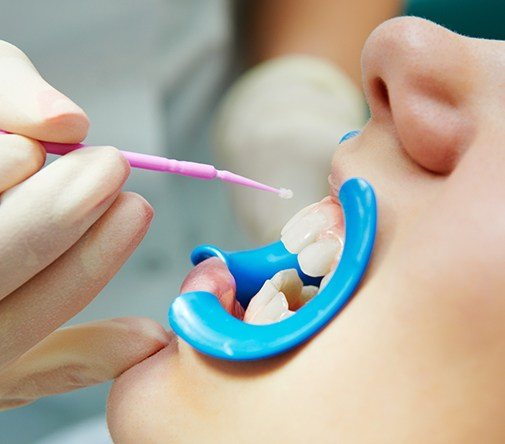 Believe it or not, not all cavities require getting a filling. When we catch a cavity that has just begun on your child's tooth, we may be able to use silver diamine fluoride instead. This powerful solution simultaneously kills the harmful bacteria and reinforces the enamel, quickly stopping the decay in its tracks before it has a chance to start damaging the tooth. That way, your child can retain more of their natural smile for as long as possible.
Athletic Mouthguards/ Sportsguards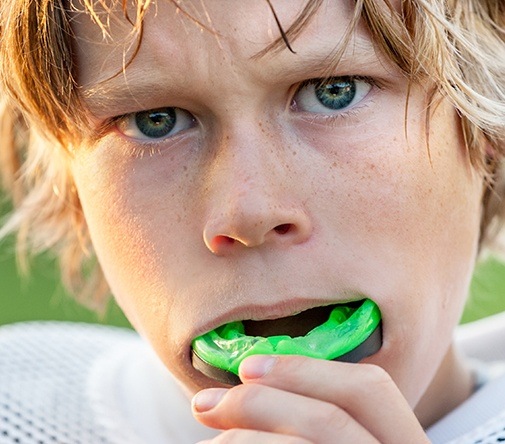 You wouldn't allow your child to play football without a helmet, would you? Athletic mouthguards, sometimes referred to simply as sportsguards, are an essential piece of protective equipment during any sporting event where patients' smiles may come in contact with hard surfaces, other players, or equipment. Store bought brands are available, but many patients find custom-crafted guards more comfortable, leading to improved compliance.