Porcelain Veneers – Marysville, OH
Get a Flawless
Smile with Veneers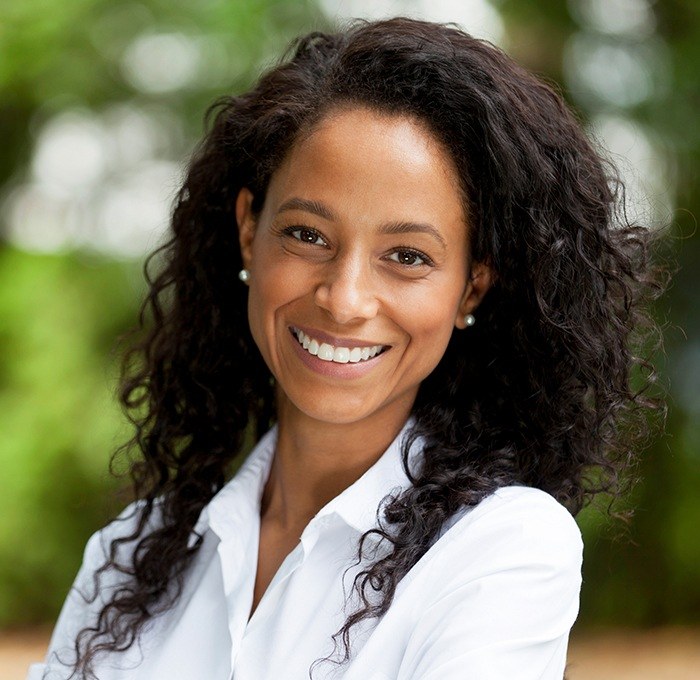 Not everyone is born with a perfect smile. When you combine genetics with poor oral hygiene habits, trauma to the mouth, or other issues, it can cause you to feel insecure about your teeth. You do not need to hide behind an imperfect smile. Darby Creek Dental can help you drastically improve the appearance of your teeth with porcelain veneers. Your cosmetic dentist customizes your new smile to meet your exact needs.
Why Choose Darby Creek Dental for Porcelain Veneers?
Putty-Free Impressions with Digital Technology
Experienced, Compassionate Dentists
Financing Available
through CareCredit
What are
Porcelain Veneers?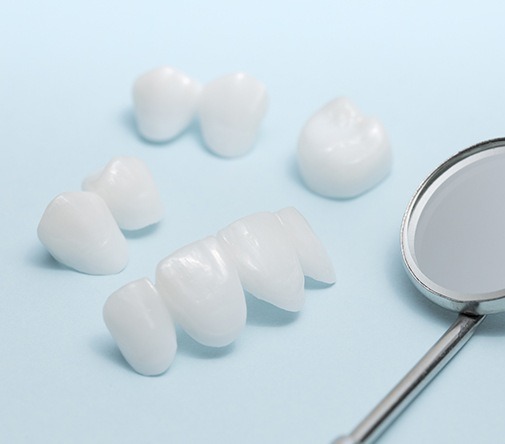 Porcelain veneers involve a minimally invasive treatment that allows you to correct several cosmetic flaws at once. By attaching the custom-made thin shells to the front surfaces of your teeth, you instantly cover the issues that cause you to hide your smile.
Veneers are quite versatile, so they can be used to correct several flaws, like dark tooth discoloration. Since porcelain is stain-resistant, your new smile stays bright. Veneers are often the ideal solution to cover chips and cracks while improving the appearance of abnormally shaped teeth. You can even use them to close gaps or make your teeth appear straighter without having to spend months wearing braces.
The Process for
Getting Veneers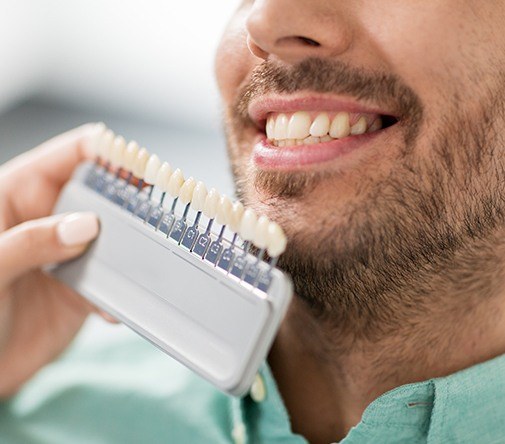 Porcelain allows the veneers to be crafted thinner than those made from other materials, so less of your tooth's structure is removed. This makes the treatment less invasive by keeping more of your tooth's structure intact.
After an initial consultation, you are scheduled for the first phase of the treatment. Your teeth are cleaned, and a small amount of enamel is removed to ensure the veneers sit flush. Digital impressions are taken to design your veneers to meet your exact needs. It can take the dental lab a couple of weeks to ensure they are the right size, shape, and color.
While you wait for them to be sent back to our office, we attach temporary ones. In about 2 weeks, your final veneers are ready to be bonded to your teeth.
The Benefits
of Veneers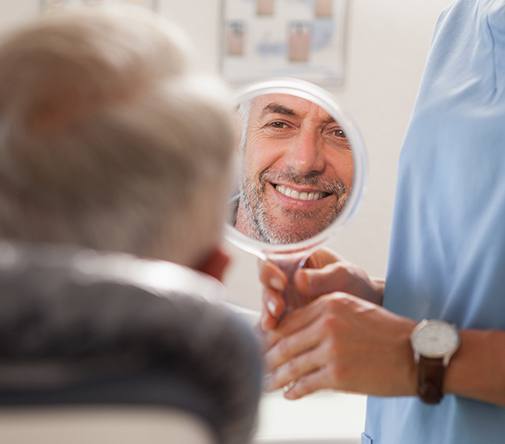 Veneers are among the preferred cosmetic treatments because they provide several benefits, such as:
Improvement in the color, size, shape, and proportion of your teeth.
Minimally invasive.
Natural-looking results.
Long-lasting results.
Durable for a long-term solution.
Results in as little as 2 appointments.
Maintaining
Your Veneers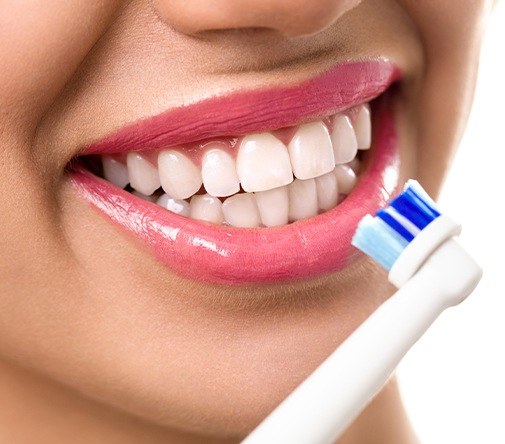 With the right care, your veneers can last 5 to 10 years before needing to be replaced. There are several things you can do to promote their longevity.
Use nonabrasive dental products when cleaning your teeth to avoid causing scratches to the surfaces of the veneers.
Brush your teeth twice a day and floss nightly.
Do not use your teeth as tools to open packages.
Do not chew on inedible objects, like your nails or pencils.
Do not bite into or chew overly hard foods.
Visit your dentist twice a year for a cleaning and checkup.
If a veneer becomes damaged, we can easily replace it to restore your beautiful smile.
Invest in
Your Confidence Today!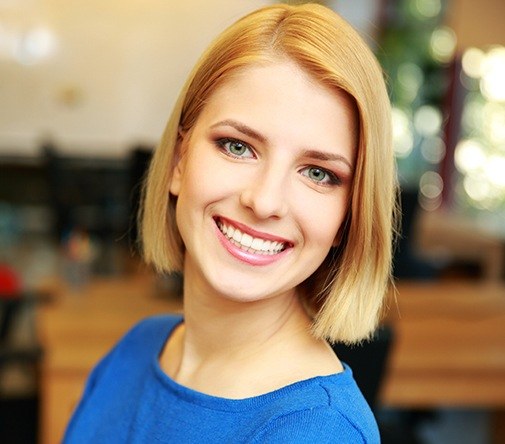 You can love the smile you see in the mirror with veneers. Contact our office today to schedule a consultation.