Replace Missing Teeth – Marysville, OH
Take Advantage of Our Lifelike Replacement Teeth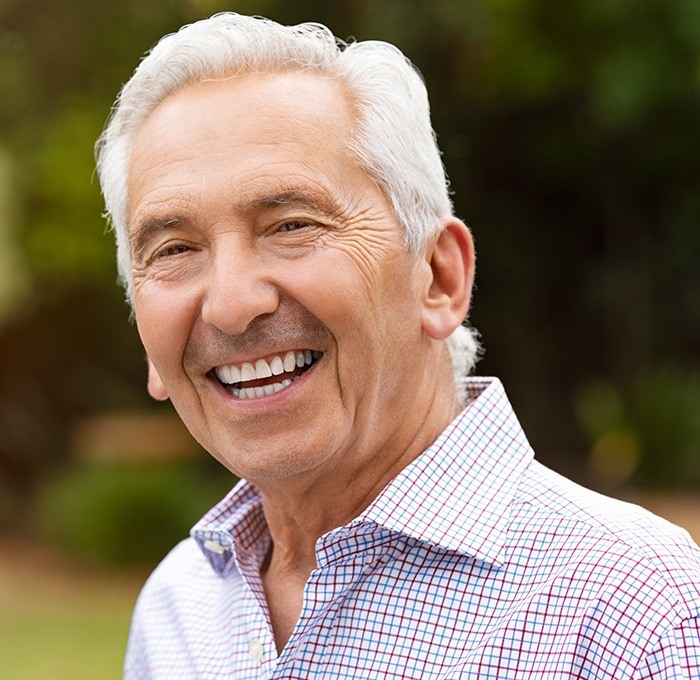 If you've lost a tooth or two, you may think that your days of a healthy, strong smile are behind you, but that's simply not true! Our team of experts here at Darby Creek Dental can enable you to bite, chew, speak, smile, and laugh with strong tooth substitutes that will leave you feeling confident and healthy again. To learn more about your options for replacements, read the content below and then reach out to us and schedule your consultation to discuss which solution may be best for you.
Why Choose Darby Creek Dental to Replace Missing Teeth?
Personalized Treatment Plan for Each Patient
Flexible Financing Available with CareCredit
Skilled Team Members Who Genuinely Care
What Happens if
I Do Nothing?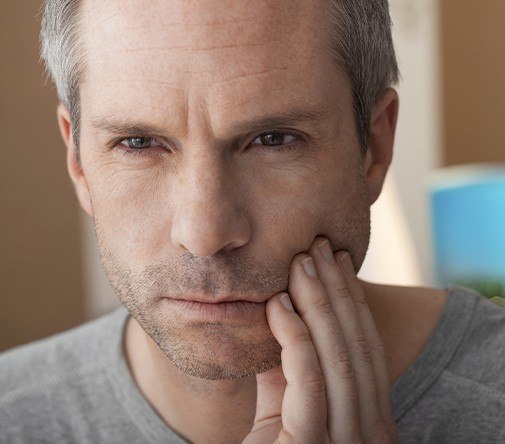 When a missing tooth is located out of sight, you may wonder if you really need to replace it. However, lost teeth impact more than just your appearance. The other remaining teeth, trying to compensate for the gap, move around, changing the way your bite fits together. Not only does this affect your ability to chew your food, but it also can lead to jaw pain and additional tooth loss down the road. Your best bet to avoid these unpleasant outcomes is to fill in the missing gap with a dependable replacement.
Dental
Bridges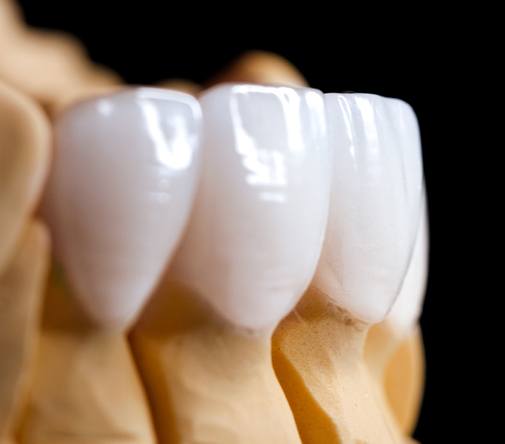 Dental bridge tooth replacement, sometimes referred to simply as a fixed bridge, combines one to three replacement teeth with a dental crown on either side. The prosthetic is connected to two healthy teeth in order to bridge the gap left by consecutive missing teeth. It may seem like this procedure should take more time, but placing a fixed bridge requires just two visits.
Learn More About Dental Bridges
Dentures &
Partial Dentures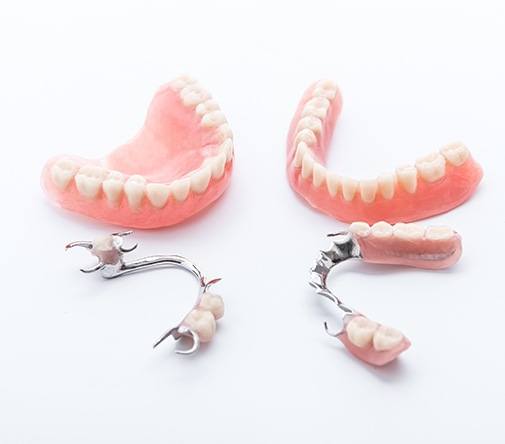 For patients who are missing several teeth on a single arch or a full row of teeth, traditional partial and full dentures restore the form and function of smiles following tooth loss. Partial dentures are comprised of a number of replacement teeth set into a gum colored base. Metal clasps attach the partial to remaining healthy teeth for support, and the dental prosthetic snaps into place like a puzzle piece filling in gaps. A full denture looks very similar to a partial except it includes a full row of teeth, and the gum colored base is more malleable because these prosthetics are held in place by natural suction between the gums and the denture base.
Dental
Implants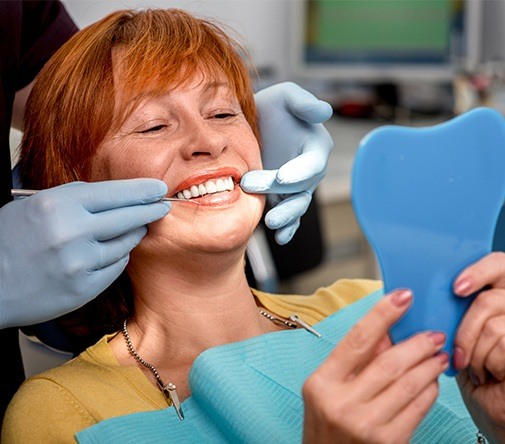 As effective as dental bridges and dentures are, the strongest and healthiest tooth replacement option is a dental implant. Not only do dental implants fill in the visible portion of the missing tooth, but they also include the missing root structure. As a result, they can offer significant benefits that unsupported replacement options simply can't. This comprehensive solution to tooth loss is the closest thing to nature that dentistry has to offer!