Invisalign® Clear Aligners – Marysville, OH
A Straighter Smile the Subtle Way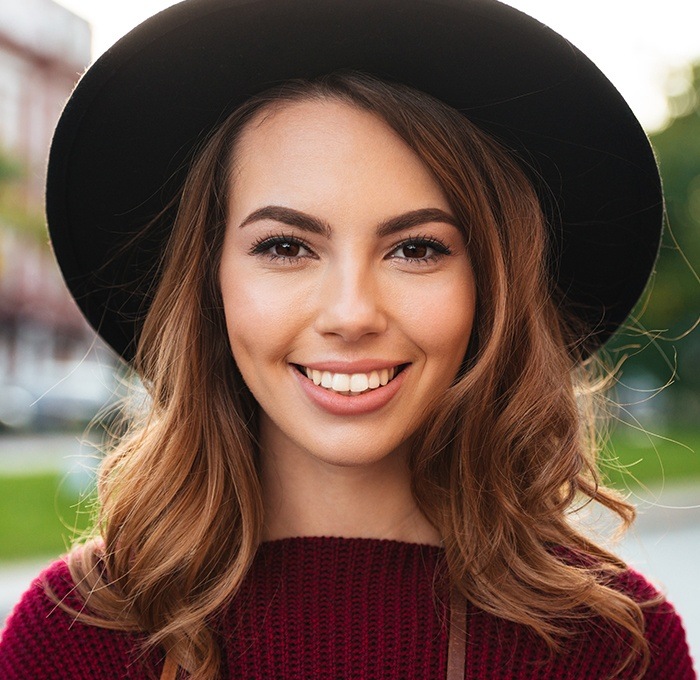 Can you keep a secret? Even if the honest answer to that question is no, you'll be able to when you choose to have your teeth straightened with Invisalign. This reputable orthodontic system uses clear plastic aligners to gradually move teeth into their proper alignment. Unlike traditional braces with metal brackets and wires, these are much more discreet and barely noticeable by the people you interact with every day.
Why Choose Darby Creek Dental for Invisalign® Clear Braces?
Dentists with Years of
Experience and Training
No Diet
Restrictions
Final Results
Achieved Sooner
Advantages of
Invisalign®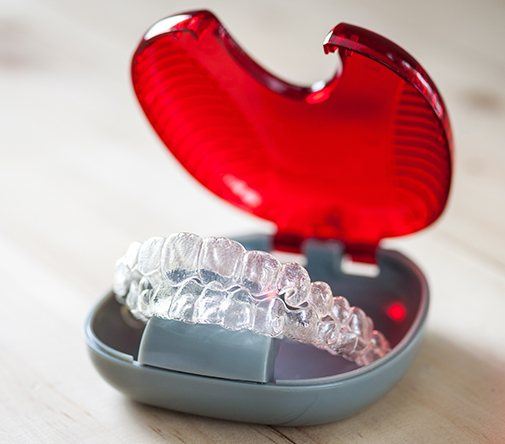 Aside from the fact that these braces are practically invisible, Invisalign offers another distinct advantage over standard braces. Invisalign aligners are removable. So while your Marysville cosmetic dentist will want you to wear your aligners for the better part of the day, you will be able to take them out to eat and brush and floss your teeth.
How is this an advantage? People who wear traditional braces commonly need to eliminate certain foods from their diet that might either break a bracket or dislodge an arch wire. Foods such as chewy candy, carrot sticks, gum, corn on the cob and the like are usually not allowed. With Invisalign, however, you'll be able to eat whatever you want.
Similarly, you'll take out your clear braces for daily oral hygiene. Being able to brush and floss your teeth as usual can help you avoid having tooth decay or gum disease develop while you wear braces.
What Can
Invisalign® Correct?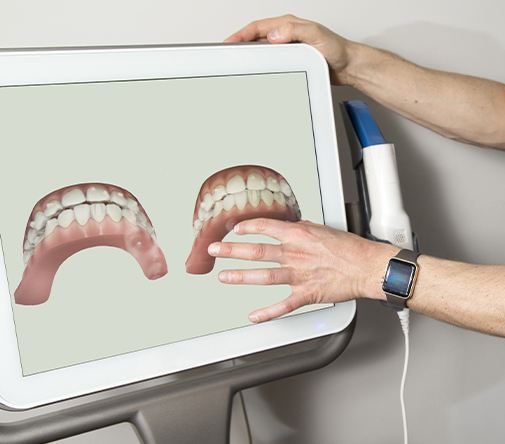 Invisalign is an appropriate orthodontic treatment system for a number of common malocclusions. These include:
Crooked teeth
Overbites
Crossbites
Underbites
Gaps between teeth
Receiving Invisalign® from the Cosmetic Dentist in Marysville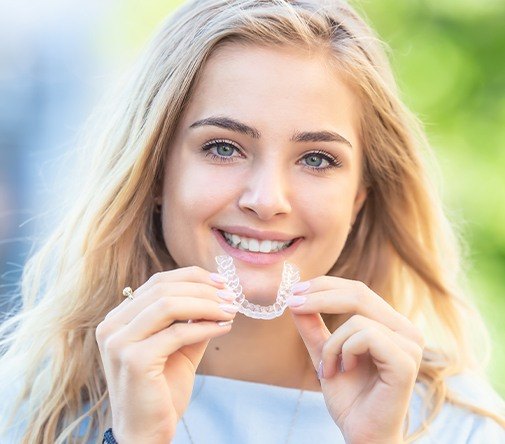 Once you and your dentist determine that Invisalign is right for you, we'll schedule a dental examination and cleaning. We want to make sure your dental and oral health are sound before beginning your orthodontic treatment.
Then, based on a series of x-rays, photographs and impressions, your dentist will work with the technicians at Invisalign to create your treatment plan. This plan includes a 3D representation of exactly how your teeth will move and what your smile will look like at the end of treatment.
Your aligners are sent to Darby Creek Dental so we can dispense them to you one set at a time. All you have to do is wear each pair in the series for two weeks and then move on to the next pair. Periodic evaluations will be scheduled so we can see how you're progressing and give you more of your Invisalign aligners.
At the conclusion of your orthodontic treatment, you'll be amazed at the straight smile looking back at you in the mirror. To maintain your new smile, we'll give you a retainer to wear. Use the retainer as your dentist instructs and you can have a straight smile for the rest of your life.