Dentures – Marysville, OH
Rebuild a Beautiful Smile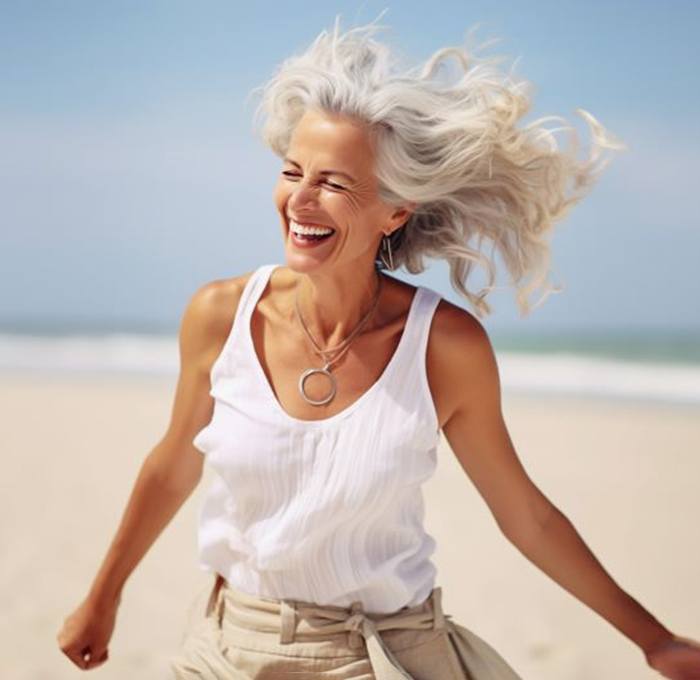 Countless millions of people are suffering with the effects of extensive tooth loss. Fortunately, the team at Darby Creek Dental in Marysville offers a number of tooth replacement solutions that can help you to rebuild a beautiful smile. Are you interested in learning how dentures might be able to benefit you? This page provides some valuable information. After you read it, call our office to book a consultation. We look forward to serving you!
Why Choose Darby Creek Dental for Dentures?
High-Quality Materials & Top-Quality Care
Experienced & Compassionate Dental Team
Customized for Each Unique Patient
Who's a Good Candidate for Dentures?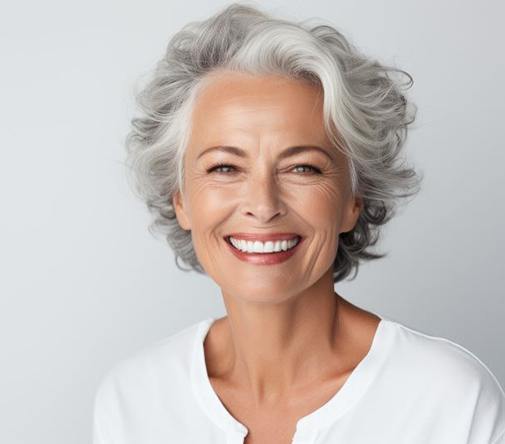 No matter how many teeth you are missing, almost anyone can get dentures. First, you will need to schedule a consultation with your dentist. They will be able to determine whether you are eligible for this tooth loss solution. If you don't currently make a good candidate, you may be able to become one by restoring the health of your gum tissue and bone structure through preliminary treatments.
Effects of Missing Teeth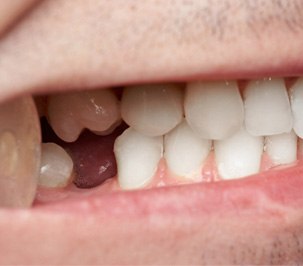 There are all sorts of things that can cause tooth loss. The most common include tooth decay, gum disease, and trauma. According to the American Academy of Periodontology, this can lead to numerous negative consequences, including facial sagging, difficulty speaking, trouble eating, and lower self-esteem. By opting for dentures to replace your missing teeth, you can improve every single one of these consequences and enjoy a better quality of life.
What Qualifies You for Dentures?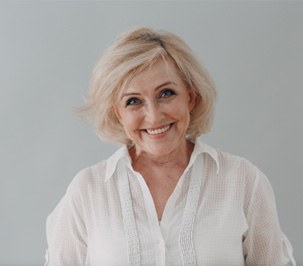 Dentures are ideal for patients who have experienced significant tooth loss but have healthy gum tissue and a sufficient jawbone. Those who receive dentures must also be committed to their dental hygiene routine and willing to properly care for their dentures and their mouth.
The number of teeth you are missing will ultimately determine which type of denture is best for you. Dentures are more affordable than other tooth replacement options, like dental implants. This makes them ideal for patients who are unable to invest a lot of money into their smile at this time.
Alternative Tooth-Replacement Options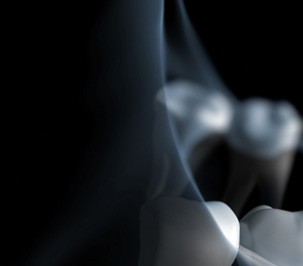 If you aren't a good candidate for dentures, you can explore other tooth replacement options that we offer. You may prefer one of the following:
Dental Bridges: Dental bridges work by "bridging" the gap where your tooth once was. They are great for patients who are only missing one or a few teeth. They require healthy teeth surrounding the space to support the bridge.
Dental Implants: A dental implant is a titanium post that's surgically inserted into the jawbone. For this tooth-replacement option, it's important that the patient has a solid bone structure. Dental implants are more costly than traditional dentures, but they are meant to last for several decades or even the rest of your life.
Learn More About Dental Bridges
Learn More About Dental Implants
Types of Dentures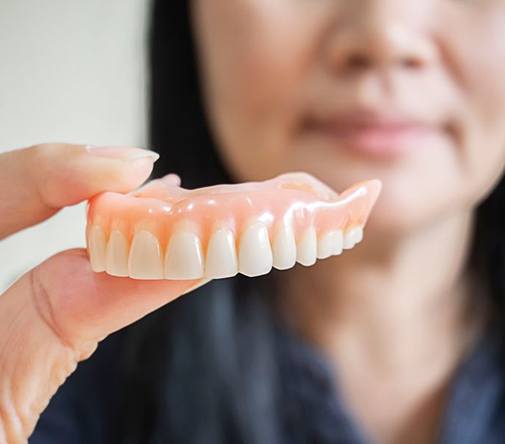 When you visit us for your consultation, we will learn the details of your situation. For example, we will examine your gums, your jawbone, and your remaining natural teeth. Based on what we discover, we will recommend the type of denture that we believe will work best for you.
Partial Dentures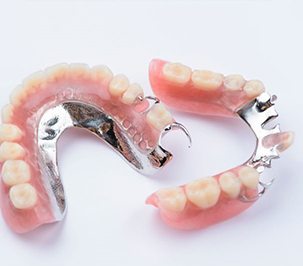 Partial dentures fit in around the remaining natural teeth, sort of like a puzzle piece that goes exactly where it is needed. They consist of acrylic or porcelain teeth attached to an acrylic base. Small metal or acrylic clips help them to stay in place during eating and speaking.
Full Dentures
A full denture replaces an entire arch of missing teeth. It usually has an acrylic gum-colored base that supports acrylic or porcelain teeth. Dentures are designed to rest comfortably on the gums; they may be helped to stay in place by natural suction or a mild adhesive.
Implant Dentures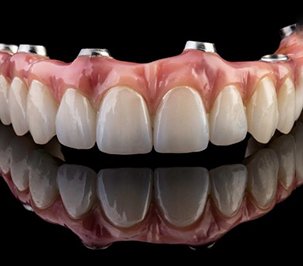 Instead of relying on suction or adhesive to stay in place, implant dentures are anchored in place via dental implants, which act as prosthetic tooth roots. They bond with the jawbone and provide an incredibly sturdy base of support for the teeth on top of them, making them the best form of tooth replacement.
The Benefits of Dentures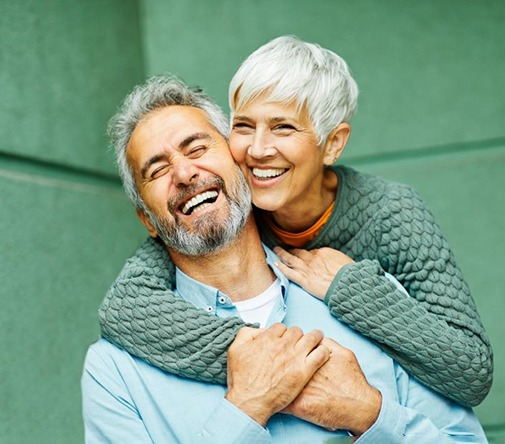 Dentures offer some remarkable benefits:
They are customized for each patient, so you can expect your prosthetic to fit comfortably and function well.
They can enable you to eat a wide variety of foods, including highly nutritious items like fruits and veggies.
They are a wonderful monetary value that can provide you with years of reliable function.
They are easy to care for. As long as you maintain excellent oral hygiene, attend regular dental visits, and take other reasonable precautions, you can expect them to stay in good shape.