Clear Aligners – Marysville, OH
Orthodontic Care Made Clear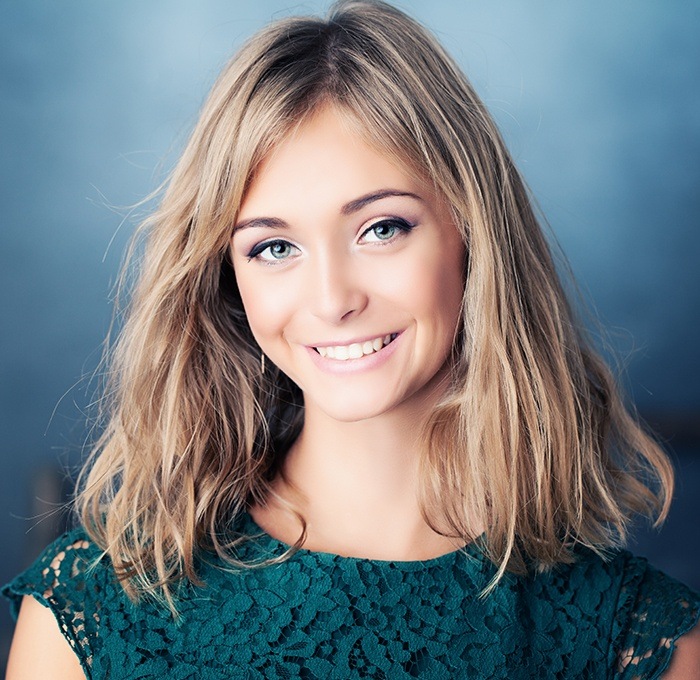 Have you ever been concerned that getting traditional braces might have an effect on your appearance at work or at important life events? Clear Aligners are a great way to achieve lasting results without the metal. Contact our office today to ask about the different kinds of clear aligners available; our dentists and team can help you find the one that's right for you and your smile!
Why Choose Darby Creek Dental for Clear Aligners?
Dentists with Years of Experience and Training
Multiple Aligner Treatment Options
Advanced Technology Ensures Lasting Treatment
ClearCorrect® Clear Aligners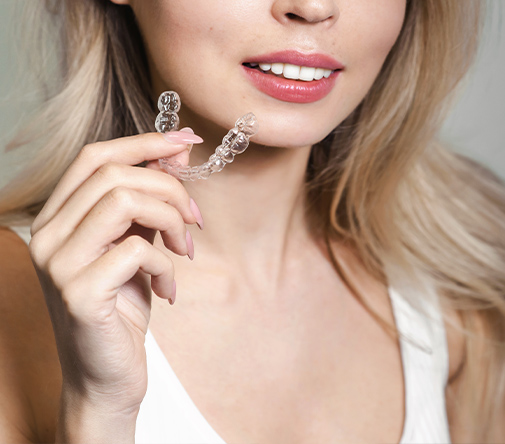 In a similar method to Invisalign®, ClearCorrect® Aligners offer an alternative to traditional braces that is also aesthetically pleasing. This method allows you to straighten your teeth without disrupting your appearance and day-to-day life in the meantime. These plastic aligners are resistant to discoloration and staining, so they always continue to blend in with your smile. And additional benefit, they can also prevent grinding between your upper and lower teeth, as well as avoiding the gum and cheek irritation that metal braces can sometimes cause.
Invisalign® Clear Aligners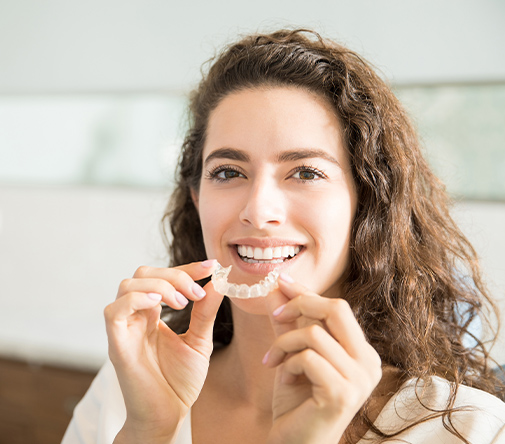 When patients hear the word braces, they probably imagine an adolescent with a mouth full of metallic brackets and wires. At Darby Creek Dental, we have a more cosmetic alternative – Invisalign Clear Braces. This orthodontic treatment uses a series of clear, plastic alignment trays to gradually shift teeth into position. These aligners are virtually invisible to the casual observer, and because they're removable, patients don't need to make any changes to their diet or oral hygiene routine. The Invisalign system is ideal for busy professionals because they only need to come our office for short visits typically every six weeks, and the entire treatment process is completed in 10-18 months, compared with two or more years for traditional orthodontics.