Delta Dental Insurance Dentist – Marysville, Ohio
Delta Dental Insurance Benefits for Your
Beautiful Smile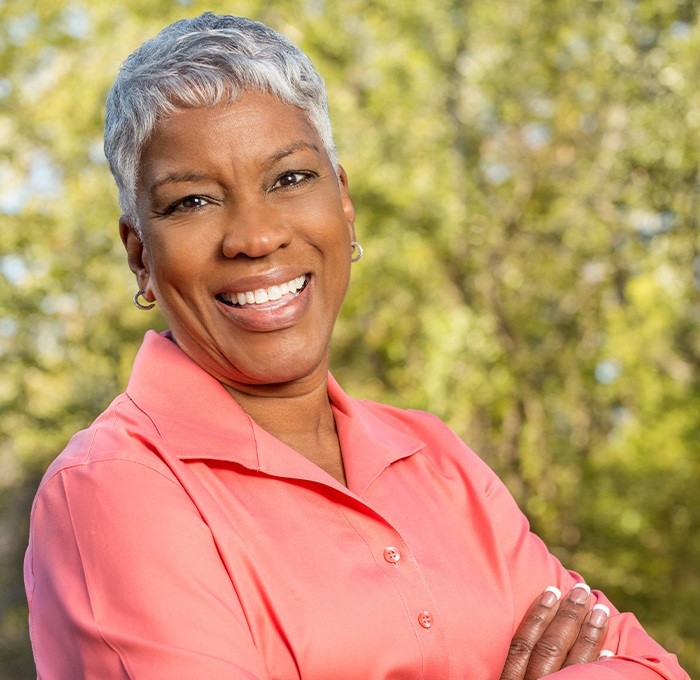 The Darby Creek Dental team wants to make sure that everyone in Marysville receives the dentistry services they need to maintain beautiful smiles. We know that cost is one of the main factors that prevents people from visiting the dentist, and our knowledgeable team members are happy to offer affordable dental care, and we process and file dental insurance claims to ensure your treatment fits in your budget. Our team is happy to process and file claims for most PPO benefit plans, and we offer in-network coverage for a number of major plans, including Delta Dental. If you have benefits through Delta Dental or any other insurance providers, please let one of us know when you call to schedule an appointment. We'll ask a few questions to make sure we can start maximizing your dental benefits from the very first time you visit us.
Delta Dental Coverage
& Availability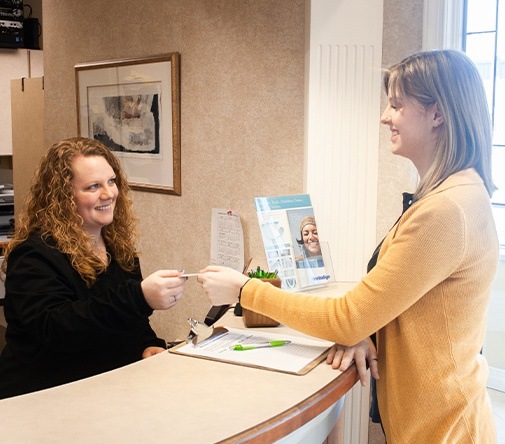 PPO insurance benefit plans, like those offered by Delta Dental, provide coverage for a percentage of the cost of treatments in exchange for the payment of a monthly plan premium. The amount of coverage you receive will vary based on plan elections, so one of our knowledgeable team members will review your policy to provide accurate estimates of the out-of-pocket costs of your dental care. The majority of dental patients receive 100% coverage for their preventive dental exams and teeth cleanings every six months. Other more advanced preventive services like dental sealants and minor restorative dentistry services are covered 70 to 80%. For more complex restorations like dental crowns, replacement teeth, and other advanced treatments, you'll receive 50 to 70% coverage. Some services like orthodontics and dental sedation are only covered when specifically elected, so we'll make sure to review your plan documents and explain the available benefits.
As an in-network practice, we're familiar with many of the Delta Dental policies and their restrictions. We also agree to price dental services within the range set by Delta Dental. This means you don't have to worry about paying additional out of pocket costs. Out of network dentists may also offer coverage for your treatments, but they do not necessarily price their treatments within your plan's set fees. That means you may need to pay the difference in price between your plan's set amount and that charged by the dentist. In most cases, this difference in cost is minimal, but when you visit an in-network dentist, you won't need to worry about additional costs.
Delta Dental Insurance Employers in Marysville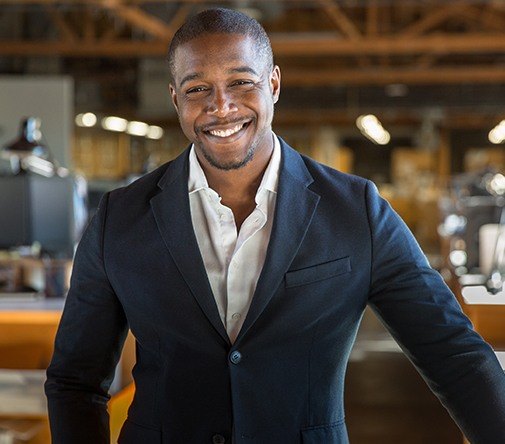 At Darby Creek Dental, we are committed to being active and effective members of our community. While it may not seem obvious, dental insurance is one way that we can support other businesses in our community. Two of the local employers who offer Delta Dental are Honda of America Manufacturing and the City of Marysville. We are proud to offer in-network coverage for their employees, and we look forward to partnering with you to keep your smile whole, healthy, and beautiful for a lifetime with affordable dentistry services and maximized dental insurance coverage.