Restorative Dentistry – Marysville, OH
Rebuild Your
Decayed or
Injured Teeth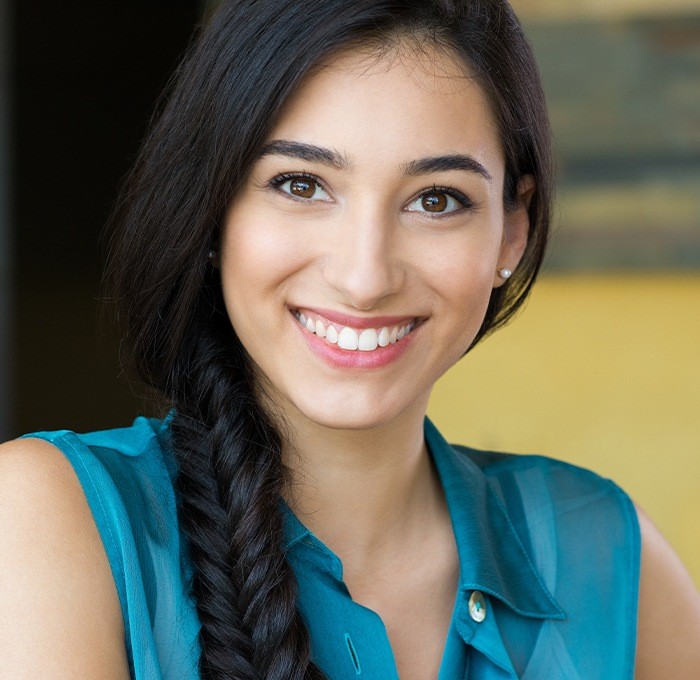 While we pride ourselves on helping patients maintain beautiful smiles, we know that decay, trauma, and accidents happen. Our team of experts at Darby Creek Dental offers advanced restorative dentistry that repairs damage and renews the naturally beautiful appearance of smiles. Dr. Cleveland, Dr. Budendorf, and Dr. Wylde all have training and experience repairing dental damage. We invite patients from Ostrander and the greater Cleveland area to contact our Marysville dental practice and schedule an appointment today.
Why Choose Darby Creek Dental for Restorative Dentistry?
Custom
Restorations
Comfortable, Accurate Digital Impression System
Relaxing, Modern Office
Environment
What if I Do Nothing?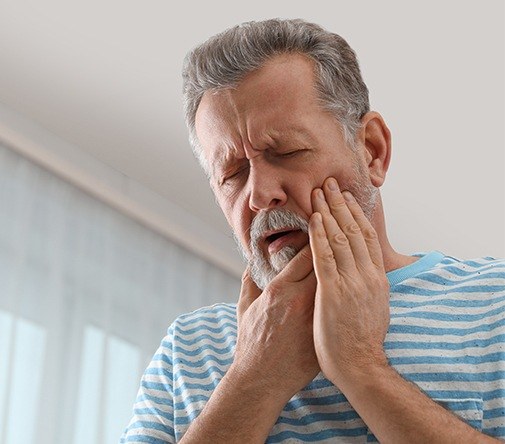 If you're not in pain, it can be tempting to wait to get treated for your decayed or damaged tooth. However, dental problems never get better without professional intervention—only worse. As a result, a small cavity now can turn into a severe problem later on and require more advanced and costly treatment down the road. It's best to resolve the issue as soon as possible so that you can retain as much of the natural tooth structure as possible.
Dental Crowns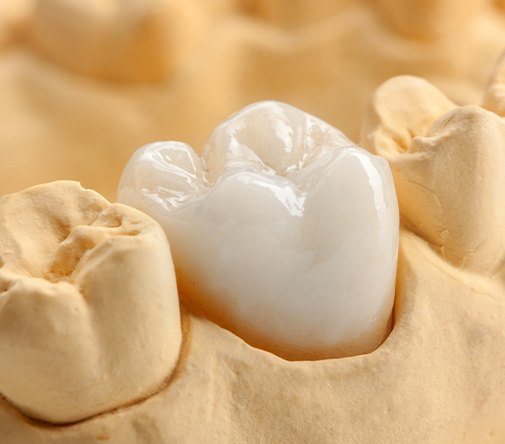 Dental crowns are a commonly used restoration for those patients who have decay too severe for treatment with a simple filling, those who experience damage following facial trauma, those in need of additional strength following a root canal, and those in need of tooth replacement with a fixed bridge or single tooth implant. These versatile dental restorations are made from a number of materials, including silver, gold, porcelain bonded to metal, and all-ceramic. Regardless of what material we determine is the right solution to repair your smile, the process is the same. During an initial visit, the damaged tooth is prepared, and impressions of the tooth are taken. These impressions are used by our trusted lab to craft a custom dental crown. In the meantime, a temporary crown is placed to protect the prepared tooth. Once the personalized restoration is complete, patients return to our office to have it placed.
Learn More About Dental Crowns
Tooth-Colored Fillings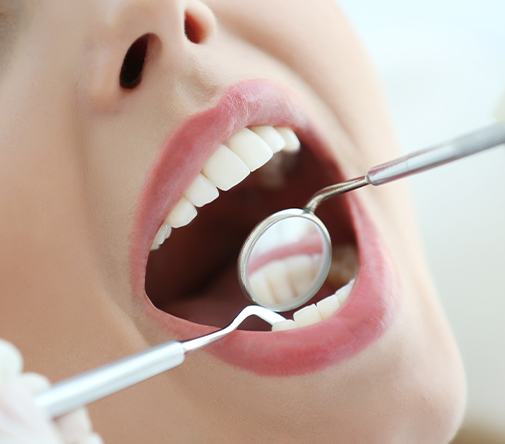 Amalgam fillings restore the form and function of damaged and decayed teeth, but they mar the appearance of smiles with their dark, gray, or silver coloring. At Darby Creek Dental, we offer a more cosmetic alternative – composite resin fillings. Compared with amalgam fillings, tooth-colored fillings offer a number of advantages:
More
Conservative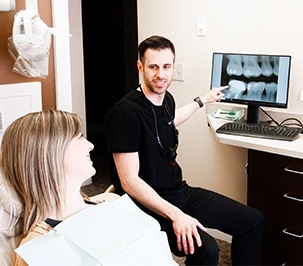 Amalgam fillings are crafted outside the mouth and connected to the tooth with dental cement. This means a larger amount of natural dental structure is removed to make room for the filling to be positioned. Composite resin fillings are shaped directly onto the tooth and hardened in place with a curing light. The resin material easily fills in the shape of the damaged tooth, preserving tooth enamel.
Longer
Lasting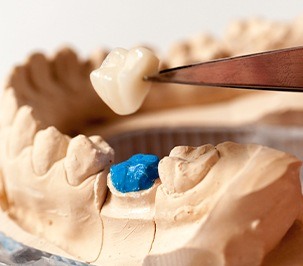 Because the resin is directly applied to the tooth with no cement between the filling and the tooth, the bond is stronger. The remaining healthy tooth structure is actually strengthened by composite resin fillings. While amalgam is a more durable material on its own, the solid bond created between composite resin and the tooth make it a longer lasting filling material.
Reduced Risk of Future
Decay or Damage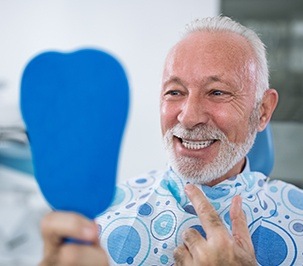 Amalgam fillings expand and contract with changes in temperature. This may cause cracks in the tooth, the filling to break away from the tooth, or allow bacteria to access the tooth, causing further decay. Composite fillings are not sensitive to changes in temperature, and because they are directly bonded, there is less risk that the filling will break away from the tooth.
Full Mouth Reconstruction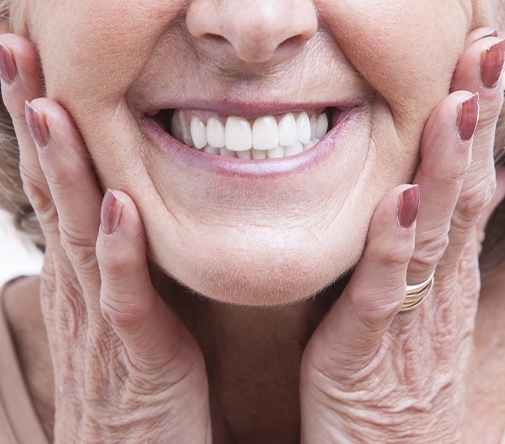 Do you have some damaged teeth but aren't sure which restoration will best help your smile? Perhaps you've lost a couple of teeth as well. Regardless of your teeth's current condition, we can rebuild your smile and give you back the confidence you once enjoyed. Schedule a consultation with us, and we'll create a personalized plan for your full-mouth reconstruction so that you have a set of teeth you can be proud to use and show off.