Dental Crowns & Bridges – Marysville, OH
Restore Your
Smile Flawlessly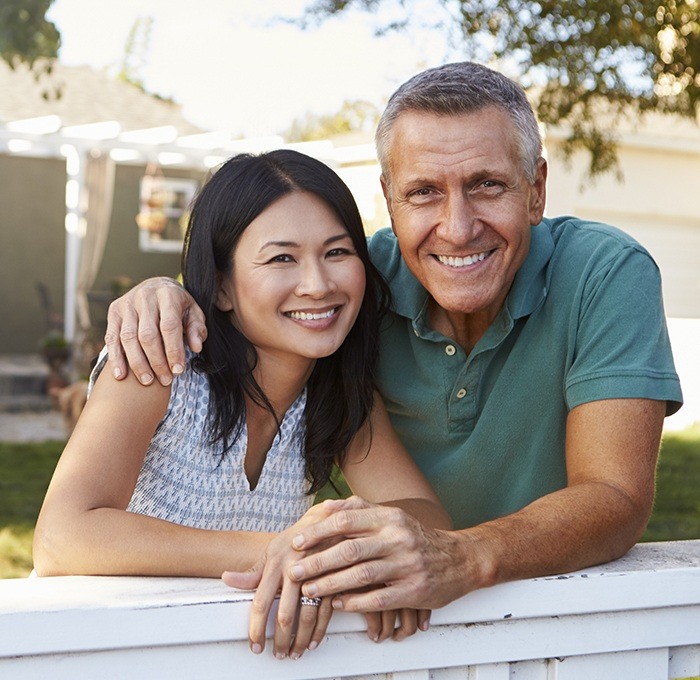 At Darby Creek Dental of Marysville, we partner with patients to keep their smiles healthy, but even the most thorough oral hygiene plans may not be enough to prevent all oral health concerns. When dental damage or decay does occur, we are happy to provide conservative dental restoration options to maintain the optimal amount of healthy tooth structures while fully repairing your damaged smile. In many cases, custom crafted dental crowns and bridges are the best way to repair you smile. If you want to learn more about dental crowns or other restorative dentistry services, please call our Marysville dentist and dental care team today. We look forward to seeing you soon.
Why Choose Darby Creek Dental for Dental Crowns and Bridges?
Advanced Dental Technology Makes Treatments Fly By
Modern and
Comfortable
Dental Office
Caring Team of
Dentists and
Knowledgeable Team
What is a
Dental Crown?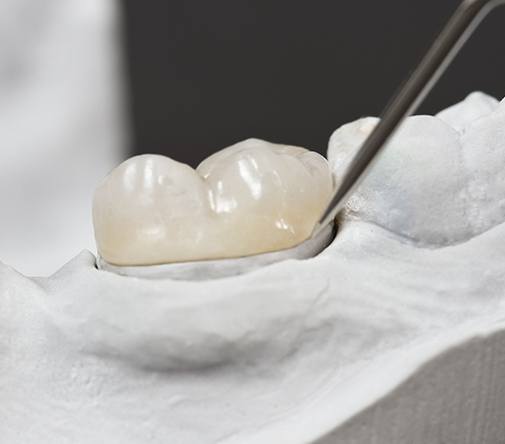 A dental crown is an advanced restoration that fits over the top of a damaged tooth to replace lost tooth structures and protect the tooth from further damage or decay. We can craft dental crowns from a variety of materials including gold, other metals, ceramic, and zirconia. We will recommend dental crown restorations in a variety of situations, including:
Severe tooth decay or damage too advanced for repair with fillings
To replace damaged or loss fillings
To protect root canal treated teeth
Ceramic crowns may be used as part of a cosmetic dentistry plan
To support a fixed bridge tooth replacement prosthetic
To replace single teeth attached to dental implants
What is a
Dental Bridge?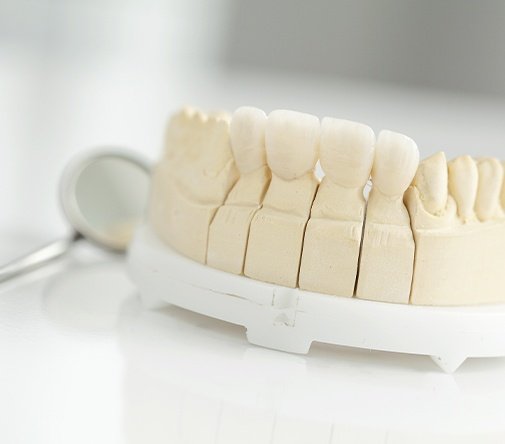 A dental bridge, sometimes called a fixed bridge, is a tooth replacement prosthetic used to replace one or a few missing teeth. The replacement tooth or teeth are fused on both sides to dental crowns. These crowns are attached to healthy teeth on either side of the lost tooth, recreating the dental structures.
The Dental Crowns &
Bridges Process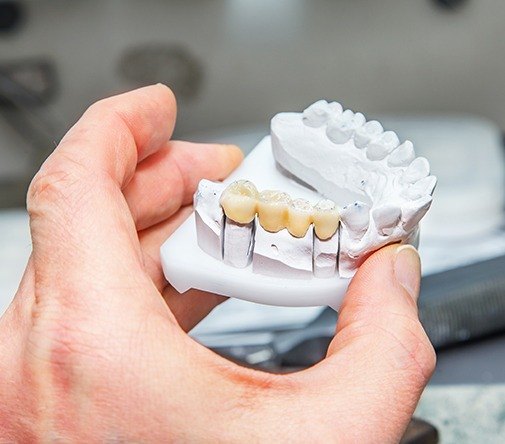 Both dental crowns and fixed bridges are placed over the course of two visits to the office. The first appointment is the preparation and design visit. We begin by numbing the area around your teeth. Then, we prepare teeth by removing any damaged tooth structures. We will also need to remove a small amount of enamel all the way around the tooth to allow the dental crown to fit into your natural smile line. Once your teeth are prepared, we capture impressions that will be used to design and craft your flawless crown or bridge. Before you leave the first visit, we place a temporary crown or bridge to protect your prepared teeth until you return to our office. Once we receive the final dental restoration from the lab, you'll return for the second appointment. During this short visit, we simply exchange your temporary for a precisely crafted dental crown or bridge.
Maintaining Your
Dental Crown & Bridge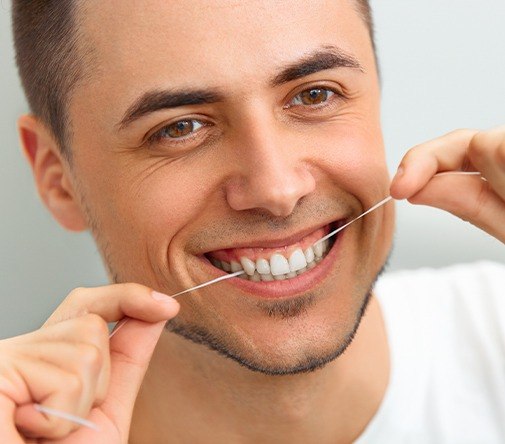 Dental crowns and bridges should last for five to ten years (sometimes longer) with proper care. The best way to keep your crowns and bridges in place is to maintain thorough in-office and at-home hygiene routines. Brush and floss each day and visit our office twice a year. To ensure the longevity of your restoration, we may recommend that you switch to a softer toothbrush or less abrasive toothpaste. We may also encourage you to use a waxed floss to avoid tugging around the edges of your restoration. If you grind or clench your teeth, you should wear a nightguard during sleep to avoid dental wear or damage.