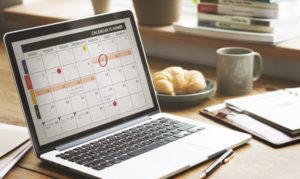 The new year is here, and your schedule is probably filling up quickly. If you're like many others, you might even be trying to catch up on things that you weren't able to accomplish last year. While you're making your list of 2021 "to-dos," make sure to prioritize your smile. Keep reading to learn some of the ways that scheduling your dental checkup early in the year can save you money and time.
Be an Early Bird at the Dentist Office This Year
One of the best things you can do for your oral health is to stay on top of preventive care. Seeing your dentist early in the year has multiple benefits and can help set your smile up for success in the months to come. Here's how:
There Will Be More Appointment Options
Your own personal agenda is probably filling up fast, but so is your dentist's. The sooner you get an appointment in the books, the more options you'll have to choose from, allowing you to pick a date and time that coincide with your busy schedule.
You Can Take Better Advantage of Your Dental Insurance Benefits
Your dental insurance plan probably involves a deductible amount that you have to pay out of pocket before they will contribute to treatment costs. If you have multiple people on your plan, scheduling dental checkups early in the year is a great way to meet that deductible faster so you can worry less about the cost of unexpected treatment needs that might come up later in the year.
Potential Issues Can Be Detected and Treated
When you see your dentist for a regular checkup, they probably take an x-ray to ensure that your gums and jaw are free from infection. They also likely perform an oral cancer screening, which is something you may not have even been aware of. If your dentist has the opportunity to catch potential issues in their early stages, they will be much easier to deal with. Plus, you'll be able to avoid costly treatments down the road.
Don't let another month pass you by without scheduling your next dental checkup. Your smile and your wallet will thank you.
About the Practice
The team of dental experts at Darby Creek Dental believes that the best gift they can give to their patients is the knowledge of how to properly care for their smiles. Their priority is building long-lasting relationships with those they care for and building their practice on integrity and positivity. Their combined skills and years of training make them a great choice for your dental home in Marysville. Are you ready to schedule your next dental checkup? Request an appointment online or call (937) 644-8822.