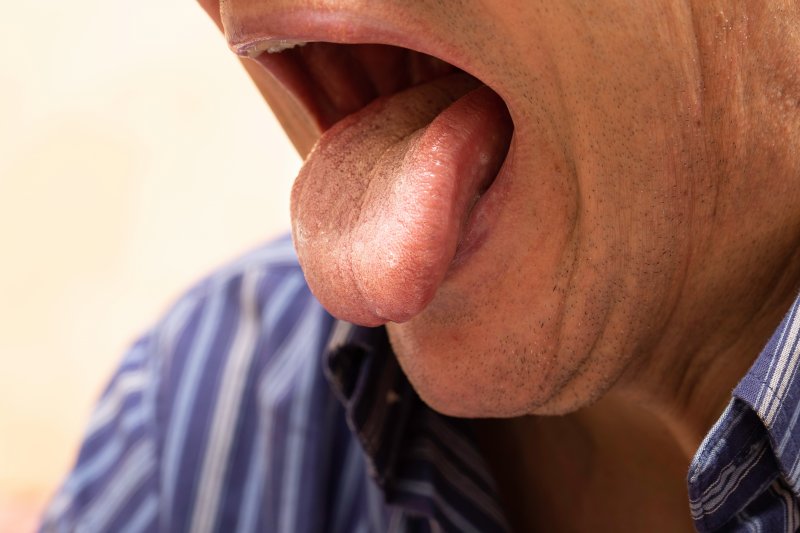 Have you ever noticed a white film in your mouth in Marysville? It looks gross, it tastes disgusting, and it feels rough? What could it be? While this might seem like an oddity to you, the truth is dentists regularly see this problem in children or seniors. It is known as oral thrush. It may not sound like an ideal oral health problem to have, and it's not, but there is good news is that treatment is available. Read on to learn more about this infection and what you can do to get rid of it for good.
What is Oral Thrush?
Oral thrush is an infection that forms on the tongue and is caused by candida fungus – a natural yeast found within the body. When your immune system incurs changes, the yeast will have the opportunity to grow and spread.
A white film can begin to form as well as oral lesions on your cheeks and tongue. They can be easily irritated and become painful over time if left untreated.
What Causes Oral Thrush to Form?
As it was previously mentioned, changes to your immune system are why candida can easily develop inside the mouth. These variations in your body can often occur as a result of stress, cancer, dry mouth, diabetes, poor oral hygiene, pregnancy hormones, and even HIV.
Because the mouth is often one of the prime locations for bad oral bacteria and other harmful particles to multiply because of its dark and damp environment, oral thrush is not too far out of reach for many patients with weakened immune systems.
How Can It Be Treated?
But before the diagnosis of this fungus sounds like a hopeless situation, it's important to remember that treatment is available. One of the most effective (and cheapest) ways to combat oral thrush is to maintain optimal oral hygiene. Brushing, flossing, and limited rinsing with antibacterial mouthwash are necessary, as are regular six-month checkups and cleanings with your dentist. During these appointments, they may recommend an antibiotic should your oral thrush be severe.
You'll also want to work closely with your general physician to continue treating and managing your overall health issues such as cancer, HIV, or diabetes. And it's best to avoid too much sugar or foods that contain yeast.
Having a white tongue in Marysville may not be the look you're going for, especially if it comes with bad breath. To avoid the potential for oral thrush, make sure you're keeping up with your oral hygiene routine, so you can speak and smile confidently moving forward.
About the Practice
The team at Darby Creek Dental believes in the prevention of cavities, tooth decay, gum disease, and oral cancer. But there is another common issue that many patients face, which is oral thrush. To help these individuals take back their tongue health, we can provide thorough checkups and cleanings as well as antibiotics to help eliminate the problem. If you notice your tongue feels rough or appears white, contact us at (937) 644-8822 to find out how we can help.