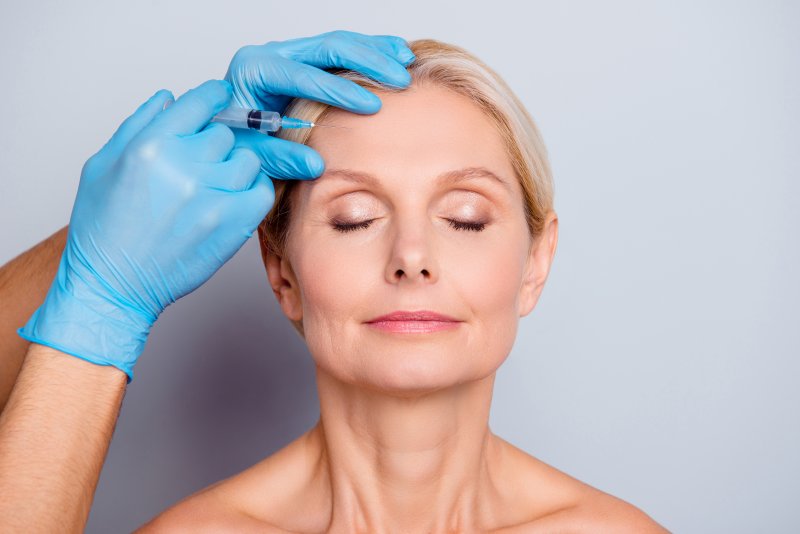 Since gaining FDA approval over a decade ago, the demand for BOTOX has continued to soar each year. In fact, its anti-aging effects resulted in more than five million treatments being administered in 2019 alone! Now, the emphasis on "preventive BOTOX" is gaining a lot of attention, which encourages people to begin treatments in their mid to late 20s. So, it's not surprising that many patients are wondering if they are "too old" for BOTOX. The answer? Absolutely not. Keep reading to learn why.
What Does "Beyond BOTOX" Mean?
"Beyond BOTOX" is when the wrinkles from a patient's skin and muscle tone can no longer be addressed with this injectable. However, what many people don't know is that this isn't tied to a specific age. After all, each person's genes, lifestyles, and goals are unique. Therefore, you shouldn't write off this treatment simply because of your age. If you are interested in BOTOX, you should schedule an initial consultation so you can have a thorough conversation with your doctor.
The Importance of Realistic Expectations
Although BOTOX is known for its anti-aging benefits (and rightly so), it is important to manage your expectations, especially if you are getting it for the first time later in life. For example, if you are 60 and hoping to look 30 again, BOTOX isn't the answer. However, if you are looking to smooth fine lines and achieve a more rejuvenated look, then it may just be the solution you've been looking for!
When You Will Begin to See the Results
How quickly you see results will depend on a number of factors, like how many injections you got. With that being said, BOTOX is such a powerful treatment that many patients begin to see the effects in as little as one week. Typically, the results last anywhere from three to six months. To prolong yours, make sure to avoid unhealthy habits, like smoking, drink plenty of water, eat a balanced diet, and visit your doctor for follow-up appointments as needed.
If you are interested in BOTOX, don't let your age stop you from making an appointment. Get in touch with your doctor today to take the next step toward a youthful, rejuvenated look!
About the Practice
At Darby Creek Dental, we are proud to have a phenomenal team of skilled, compassionate, meticulous doctors who are truly experts in not just the oral cavity, but the facial structures and muscles as well. This allows them to provide precise injections, whether a patient is struggling with fine lines or looking for relief from TMJ. If you are interested in learning more about BOTOX, don't hesitate to visit our website or give us a call at 937-644-8822.