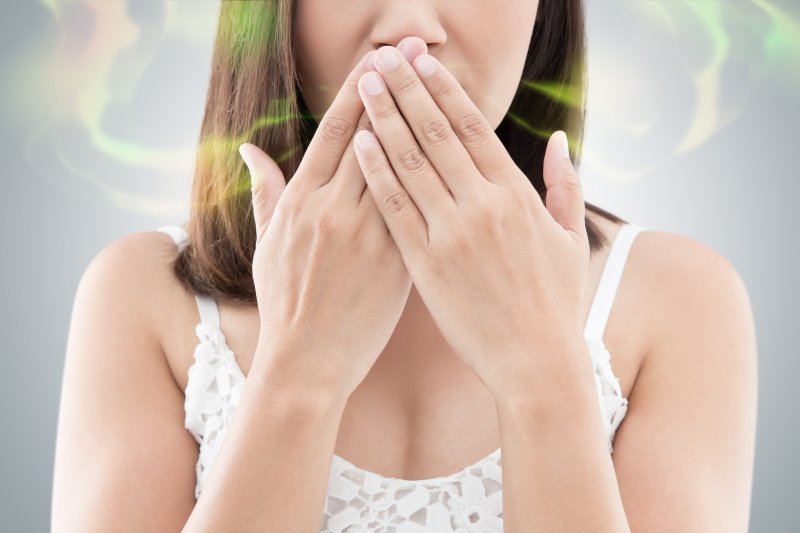 The last thing you want is to lean in for your New Year's Eve kiss only to catch a foul odor on your breath! Although struggling with bad breath can be embarrassing, over 80 million Americans suffer from chronic halitosis. Fortunately, there are a few best practices you can implement to stop it in its tracks. Read on to learn what they are!
#1. Visit Your Dentist
When it comes to your teeth, gums, and overall oral health, your dentist is your greatest ally. By visiting them every six months for a professional checkup and cleaning, they can ward off decay, catch dental concerns (like gum disease) in the early stages, remove stubborn plaque, and so much more. They can also find the root of the issue, recommend specific products to help, and ensure that your teeth and gums are in tip-top shape throughout the process.
#2. Brush and Floss Your Teeth Twice a Day
Brushing and flossing your teeth daily isn't a recommendation, it's a requirement. Otherwise, the food particles and oral bacteria in your mouth can lead to decay, cavities, and gum disease, all of which can contribute to bad breath. To keep the odor on your breath at bay, brush with a soft-bristled toothbrush twice a day and use a floss pick to clean between your teeth as well.
#3. Always Clean Your Tongue
Your tongue takes up a large amount of real estate in your mouth, yet many patients forget to incorporate it into their oral hygiene routine. Unfortunately, this can cause a white, sticky layer of bacteria to form on your tongue that looks and smells unpleasant. Luckily, you can keep your tongue spotless by gently cleaning it from back to front with your toothbrush or a tongue scraper.
#4. Use Mouthwash Regularly
Did you know mouthwash can kill up to 99.9% of germs that cause bad breath, plaque buildup, and gingivitis? So, if you aren't already, wrap up your dental care routine by vigorously swishing it around in your mouth. Just make sure to follow the instructions for maximum effectiveness!
#5. Avoid Pungent Foods
Foods like onions, garlic, fish, and pickles are a nightmare for patients struggling with bad breath. After all, the smell often lingers even after you've thoroughly brushed and flossed your teeth. To set yourself up for success, do your best to enjoy them in moderation or avoid them altogether.
Chronic bad breath can make you feel self-conscious whether you are in a large crowd or on your own. Fortunately, you can eliminate the odor by using the above best practices!
About the Practice
With three dentists on staff, a comprehensive array of high-quality services, and a reputation for excellence, Darby Creek Dental is the team to trust with your oral health and smile. Whether you've recently begun struggling with bad breath or have been battling it for years, their team will use the latest technology, their extensive experience, and their clinical expertise to restore your minty-fresh breath! To schedule an appointment, visit their website or give them a call at 937-644-8822.