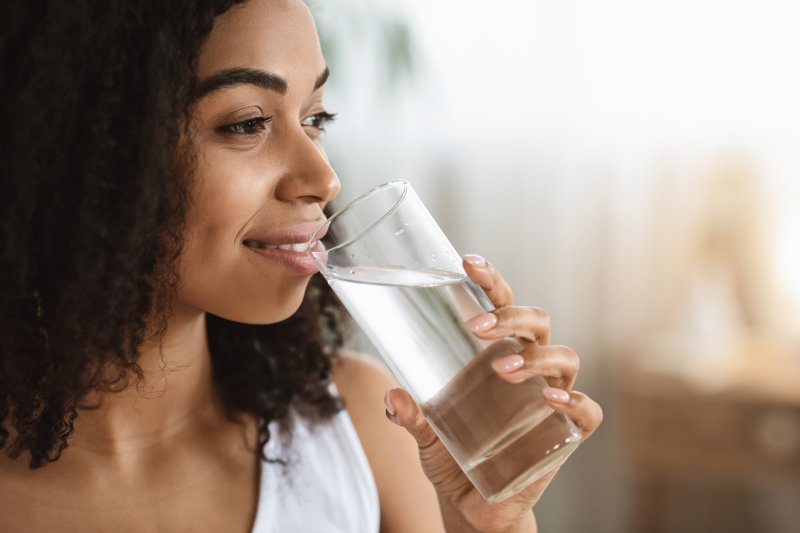 Water is crucial to every part of our body's functioning. People can survive for over 3 weeks without food, but only 3 days without water. However, while staying hydrated is important, so is where we get our water from. When it comes to your teeth, the right water source can actually prevent oral health problems. If you're wondering about how water quality can affect your teeth, here's what you need to know.
Does Water Quality Affect Teeth?
The short answer is that yes, how good your water is will have an effect on your oral health. A study conducted in Indonesia tracked the rate of tooth decay in children under ten. It was found that the children had worse oral health outcomes if the quality of their tap water was lower.
However, what constitutes "good water" may not be what you'd think. First of all, the pH of water can have a lot to do with its benefits to your health. In particular, overly acidic water can cause mild enamel erosion over time, increasing your risk for cavities. There are also minerals beneficial to oral health that are best received from drinking water. Fluoride is one such mineral that your teeth use to resist decay, and it's so important that many countries around the world add it to their drinking water. In the study in Indonesia, the tap water that contributed to poor oral health was found to have no added fluoride and to be highly acidic.
Should I Drink Bottled/Filtered/Distilled Water?
Bottled water is, but it's also popular among people who don't like the taste of their tap water. While there are many places where drinking public water is inadvisable, bottled and filtered water aren't inherently better than that from the tap. In fact, filtering tap water might remove the fluoride and other minerals that improve your oral health. Bottled water also isn't necessarily closer to pH neutral; a 2017 study found that among several popular brands of bottled water, all but one had a pH lower than 7, meaning they were more acidic than your average tap water.
While the water you choose can make a difference in your chance of tooth decay, the most important thing is to stay hydrated. Find out about the quality of your municipal water—many cities will issue annual reports on their water quality, but you can also find helpful test kits online. Then, get yourself a reusable water bottle and fill it with clean tap water. That way, you'll be getting the water (and the minerals) your teeth need.
About Our Practice
We at Darby Creek Dental want everyone who visits our office to feel welcome. We accept patients of all ages and offer financing options for people who may not ordinarily be able to afford dental services. We also offer both early and late appointments, making time for you so you don't have to make time for us. Our three experienced dentists collaborate to make a wide variety of treatments easily available, from root canals to sleep apnea treatment. If you have any questions about the role of hydration in your oral health, we can be reached at our website or by phone at (937) 644-8822.