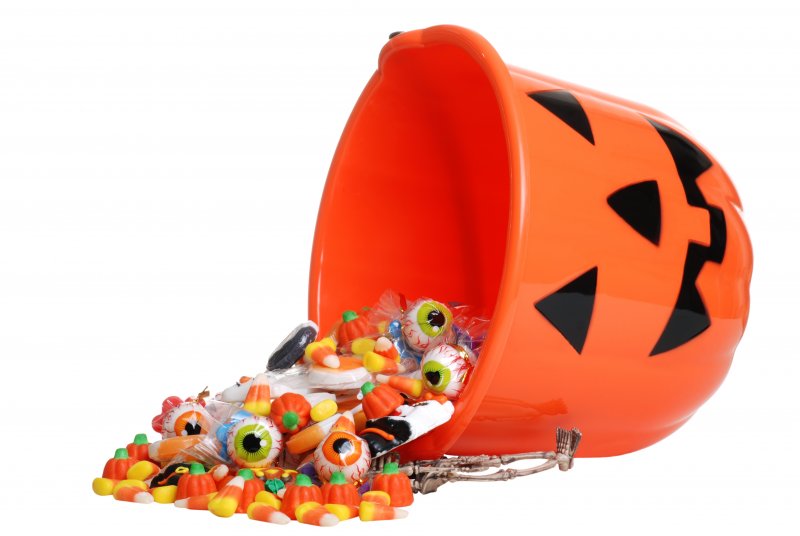 Do you have a penchant for sugary treats? Well, you're not alone! According to a Rasmussen Report survey, 51% of Americans admit to having a sweet tooth. It can be easier to control during the year, but Halloween makes it hauntingly tempting to indulge more than normal, which can affect our oral health. Here are three tips from your dentist in Marysville to keep scary cavities from affecting you this Halloween!
Tip #1: Be Mindful of Different Types of Candy
We have heard since we were young that sugar is bad for our teeth. But why exactly? When you eat a sweet treat, cavity-causing bacteria feed on the particles, producing harmful acids that attack the enamel. As a result, that process leaves your teeth more vulnerable to oral health problems like decay, cavities, and even gum disease. Yikes!
But not all candy is created equal. Be mindful of these treats:
Hard candy—Not only does chewing and biting these put you at risk of chipping or breaking your teeth, but sucking on them isn't safe either. You don't want sugar in your mouth for an extended period.
Sour candy—These treats not only contain a lot of sugar to feed the bacteria, but they are also highly acidic, so they can harm your enamel directly!
Sticky or gummy candy—These types are especially bad for teeth because they remain stuck on them, feeding the bacteria for a long time and giving them a longer opportunity to attack the enamel.
The good news is that the least harmful candy is chocolate! It doesn't stick to teeth like most other candies, and the cocoa in it has many beneficial properties. The darker the variety, the less sugar will be in it as well.
Tip #2: Set a Limit
Before your family goes trick-or-treating, it's a good idea to develop a plan on what to do with the loot of treats. Your family can decide to:
Select a certain number of their favorite candy and donate the rest to an organization
Limit the number of houses your children visit on Halloween night
Trade the bulk of their candy for a non-candy prize
Be sure to have a firm approach with your family in advance. The only surprise kids want on Halloween is to be scared by the zombies at the haunted house!
Now is the time to implement the adage, if you stay ready, you don't have to get ready! The last part of the year is a wonderful time full of family and treats, but that can be a strain on your time and teeth. A visit to your dentist for a cleaning and exam before the holidays will help keep cavities from forming on those pearly whites!
Halloween candy doesn't have to be scary. With the right plan and care, you will have a healthy smile all through the holidays!
About the Practice
Darby Creek Dental serves Marysville and the surrounding communities through the expertise of Dr. David Cleveland, Dr. Deric Budendorf, and Dr. Kyle Wylde. Their priority is always helping you maintain optimal oral health and a healthy smile throughout your lifetime. With early and evening appointments available, they make it easy to take care of your teeth throughout every season! To schedule an appointment, visit their website or call them at (937) 303-8901.