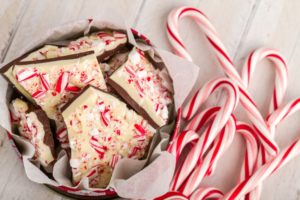 Whether you're sitting down to a bit family meal where everyone chipped in on the cooking, watching the big game on TV, or visiting with some relatives for the first time in years, there's a lot to distract you from taking care of your teeth.
It's not mission impossible, however, as there are some simple actions you can take to get to the New Year with your oral health in good standing. Keep reading to learn some tips from your dentist in Marysville that will allow you to enjoy holiday foods without compromising your oral health.
Keep Your Toothcare Tools Nearby
Regular use of your toothbrush, floss, and mouthwash is crucial, especially if you are eating a few more of those sweets than you do during the rest of the year. If you need to save space, you can get a dental travel kit at your local pharmacy.
Don't Bite Down on That Peppermint
Peppermints, candy canes, you get the idea. The holiday season has no shortage of hard, sugary candies that threaten your teeth in multiple ways. If you do have some hard candy, definitely don't try to chew it and brush your teeth afterward. Dark chocolate is the most tooth-friendly candy unless you go the sugarless route.
Drink Water, Water, and More Water
You hear a lot about the importance of staying hydrated because it helps your body in so many ways. That applies to your mouth, as well. The soda and wine at holiday parties have acid to weaken your enamel, plus they add staining potential. If you do have either one of those, brush your teeth afterward or at least swish some water in your mouth to remove lingering particles.
Bring On a Second Helping of Turkey and Vegetables
While many holiday foods are not good for your oral health, you can enjoy more of the items that are. Vegetables like carrots and broccoli have a lot of vitamin A to strengthen your enamel. Also, don't worry about the myth that turkey makes you sleepy. Focus on the fact that it's loaded with protein and phosphorus, both of which work to keep your teeth healthy.
Be Careful When Eating Hard Foods
Nuts are a prime example during the holidays or otherwise. Especially with nuts in the shell, don't crack them with your teeth. Many shells can fracture teeth and you could cut your gums. Fresh fruit is a better option as a mouth-healthy snack, but especially if it's an acidic citrus fruit be sure to brush once you are done.
Many people have a lot of activities during the holidays to keep them on the move. If you'll stay consistent with your oral health regimen, however, you be able to take great care of your teeth without having to think much about it. Then, when the holiday fun wraps up, your dentist in Marysville will be there to help with a dental cleaning and exam to make sure you don't take any sugary stowaways with you into the New Year.
About the Practice
At Darby Creek Dental, we have three experienced dentists ready to serve patients of all ages. Our team looks forward to taking care of anything you and your family need regarding their oral health. We offer early morning and evening appointments to fit into your busy schedule. We use advanced technology to deliver accurate and comfortable results across a variety of dental services. We welcome dental insurance, and we will file claims on your behalf to maximize your benefits. We know it can be challenging to make smart decisions about holiday foods, but these tips will help you and then when the holidays are over, we'll be ready to help with a dental cleaning and exam. Schedule an appointment on our website or call (937) 644-8822.