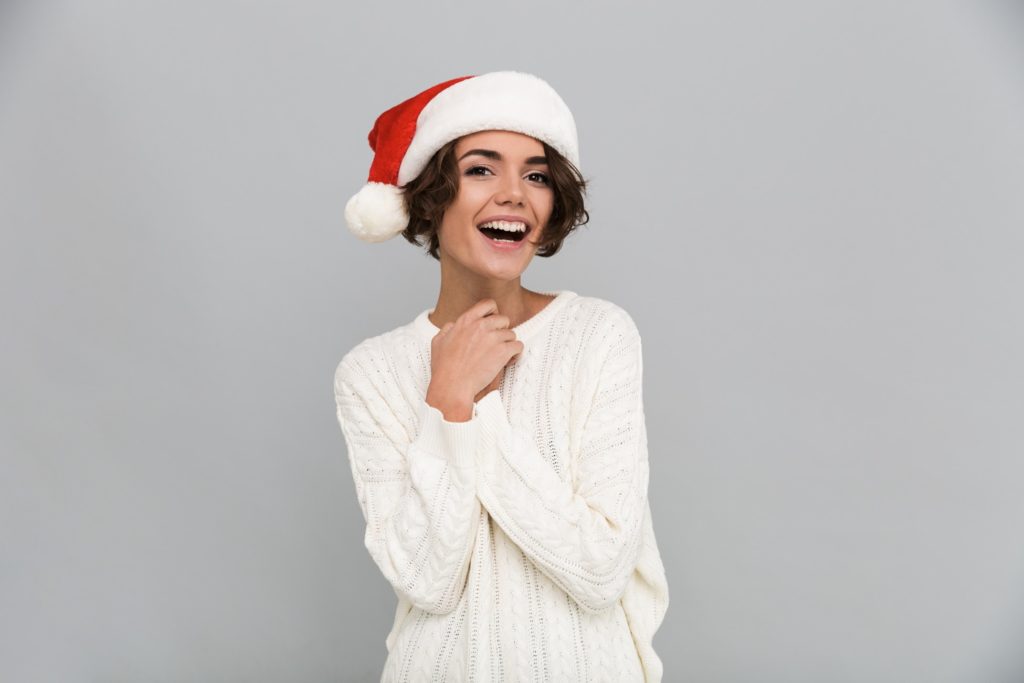 Between travel plans and last-minute shopping, the most wonderful time of the year can often feel like the most hectic time of the year! Naturally, you don't want all the hustle and bustle to cause you to fall off-track with your treatment, but it can be difficult to navigate the holiday season with Invisalign too. Don't worry – we're here to help. Read on to learn four valuable tips!
1. Clean Your Teeth (and Trays!) After Each Meal and Snack
Whether you're staying at a relative's house or grabbing lunch while you're out shopping, it's crucial that you brush and floss before putting your trays back in. Otherwise, the food particles, plaque, and debris in your mouth will be held snuggly against your teeth for hours at a time, increasing your chances of tooth decay and gum disease.
Bonus tip: Make completing your oral hygiene regimen on-the-go easy by keeping a travel-sized toothbrush, toothpaste, and floss in your purse or car.
2. Always Remove Your Aligners Before Eating or Drinking
Removing your aligners before eating or drinking anything other than water is crucial. Not only does this help prevent your trays from staining, but it also protects them from warping and cracking. So, always take them out before enjoying your meal, coffee, glass of wine, etc.
Bonus tip: Keep your aligners in their designated storage case when you aren't wearing them. Placing them on your plate or wrapping them in a napkin are two of the most common ways they get misplaced!
3. Be Mindful of Your Wear Time
With no dietary restrictions and fewer check-in appointments, Invisalign is quite hassle-free. However, there are a few best practices you must implement to stay on-track with your treatment, including wearing the aligners for 22-hours-a-day. After all, they only work while you're wearing them!
Bonus tip: If your schedule is hectic or you're simply having trouble keeping track of your wear time, use the Invisalign app! You can also use the timer on your phone if that's more convenient.
4. Don't Skip Your Check-in Visits with Your Dentist
Each and every check-in appointment with your dentist is crucial. In addition to answering any questions you have and providing you with your next set of aligners, your dentist will use these visits to make sure your teeth are tracking properly.
Bonus tip: Schedule these appointments in advance and set a reminder on your phone so you won't forget or double-book!
About the Practice
Our team at Darby Creek Dental is proud to offer a number of smile-enhancing treatments, including Invisalign! As a result, you can have the discreet teeth-straightening journey you've been wanting right here at our conveniently located dental office in Marysville. If you want to learn more about how to stay on-track with your Invisalign treatment or you'd like to schedule an appointment with our team, don't hesitate to visit our website or call (937) 644-8822.