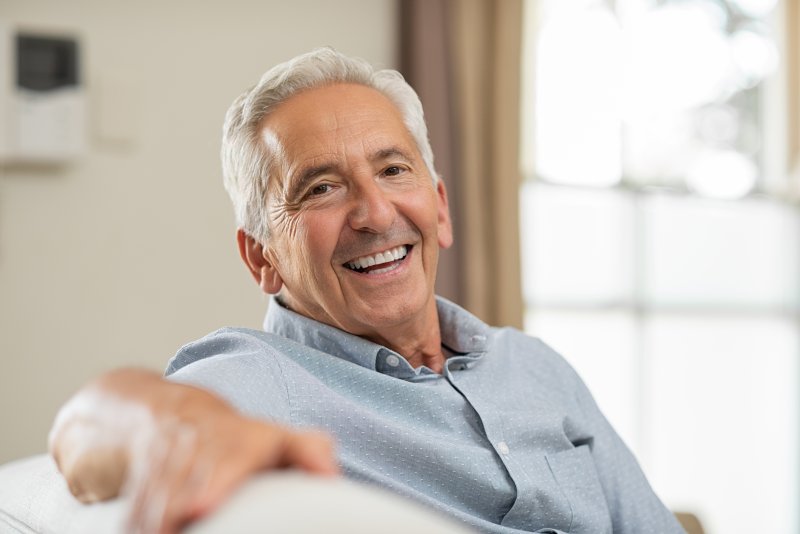 According to the National Institute of Dental and Craniofacial Research, nearly 30% of adults over the age of 65 have no remaining teeth. While that statistic can be discouraging, it is important to note that losing your teeth is not inevitable. In fact, adjusting your oral hygiene routine as you age can preserve your teeth for years to come. Read on for what is normal, what isn't, and what you can do to maintain a healthy smile.
What Happens to Your Teeth as You Age
As you older, our entire body undergoes an immense transformation. While some are easier to see than others, few changes are as important as what happens to your teeth. Here are a few things that normally occur:
The enamel weakens from erosion.
Teeth become susceptible to tooth decay.
Tooth loss.
A decrease in saliva production.
Receding gum lines.
Abnormal Symptoms to Look For
Aging brings plenty of new experiences, and it can difficult to distinguish between what is normal and what isn't. If you experience any of the following, make sure to get in contact with your dentist immediately:
Unusual bleeding.
Sharp, persistent pain.
An infection.
Swollen gums.
Difficulty chewing.
6 Best Practices for an Aging Smile
To avoid becoming a part of the 30% who have no remaining teeth left, it is important to adjust your oral hygiene routine as you age. While some best practices remain the same, here is an extensive list that includes some new steps as well:
Brush your teeth twice a day – For the most effective cleaning, brush your teeth with an electric toothbrush for two minutes each morning and evening.
Floss daily – Flossing cleans your teeth of food and debris that your toothbrush can't always reach. To effectively clean those hard to reach places, floss between any two teeth that are touching.
Use mouthwash daily – Stubborn bacteria can remain even after a thorough cleaning. Fortunately, mouthwash can kill thousands of oral bacteria within 30 seconds to give you the healthiest smile.
If you wear dentures, clean them at least once a day – For dentures to maintain their integrity, they need to be brushed daily with water. To ensure that they are disinfected properly, run the brush over the entire surface before soaking them in a denture-friendly cleaning solution.
Don't forget to wash your tongue – The bacteria in your mouth can reproduce every five hours. If your tongue is skipped in your oral care routine, then the germs have an even greater opportunity to breed and spread to your entire mouth.
Visit the dentist frequently for check-ups and cleanings – While dentists generally recommend bi-yearly appointments, this number can increase based on your age and dental history.
Knowing what to expect as you age can make the transition more seamless and enjoyable. To preserve your smile for decades to come, make sure to implement an effective dental hygiene routine and keep an eye out for any abnormal symptoms!
About Darby Creek Dental
At Darby Creek Dental they don't just say your smile is their number one priority, they live it each day! With their advanced technology and a legacy of dental excellence, they are dedicated to providing the people of Marysville with a healthy smile they can enjoy for a lifetime. For more information on how to care for an aging smile, visit their website or give them a call at 937-644-8822.