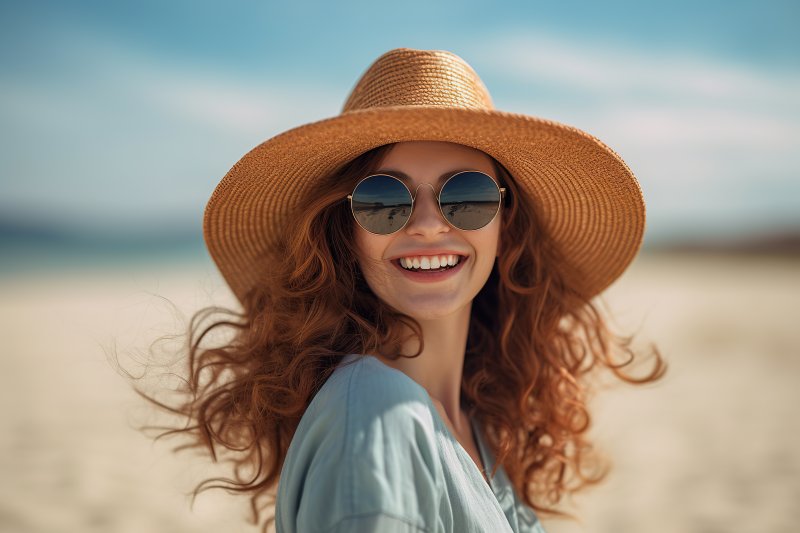 Summer is renowned across the world as the time to let loose and have some outdoor fun in the sun. From swimming in pools and at beaches to just walking around downtown with your friends, the summer season is the prime time for recreation and vacation. But since the sun is such a powerful thing, does spending time in its rays have any effect on your dental health?
While it's important to protect your skin against harmful radiation, research has shown that the sun's rays have real benefits. Healthy sun exposure can not only just stimulate mood, but also increase vitamin D production which can help prevent oral health complications. Read on to learn more about the benefits sunlight has for your smile.
Gum Disease Versus Vitamin D
An estimated one billion people on Earth are vitamin D deficient. Vitamin D is an essential vitamin and a key component of the immune system. Without it, the body is not as quick to respond to infections, allowing ailments like gum disease to progress. Gum disease is among the most common chronic health conditions and causes of adult tooth loss.
The good news is that moderate sun exposure helps your body synthesize vitamin D. This keeps your immune system ready to take on any challengers wanting to make your gums into a bacterial apartment complex.
What Else Can Vitamin D Do for My Teeth?
Vitamin D is good for more than just your immune system. It also allows your body to absorb calcium properly. Calcium is essential to build and maintain strong bones and teeth. In fact, proper levels of vitamin D can even reduce the risk of tooth decay by a whopping 50%.
Research shows that somewhere between 5 and 30 minutes of sunshine daily is sufficient for your body to produce enough vitamin D. Be sure to get some sun, but also be smart about it. Always wear sunscreen and remember that your lips need sun protection too (SPF 30 lip balm should do the job). Take care of your body and it will take care of you. Get some sun today for fun and for the sake of your healthy smile!
About the Practice
Darby Creek Dental proudly serves patients' dental needs in Marysville, OH. With a team of dedicated and experienced personnel, the practice strives to provide the best and most comfortable dental services possible. For more information on preventative dental care, fill out the contact form online or dial (937) 644-8822.