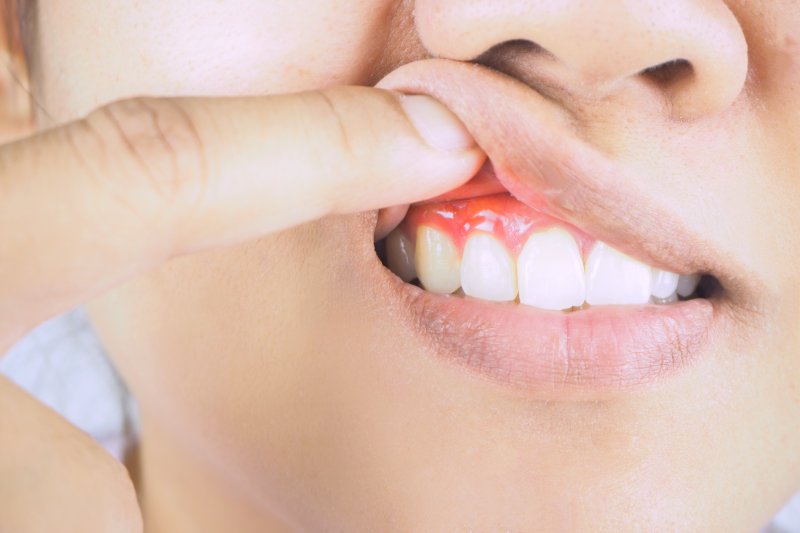 When you go to the dental office for your regular cleanings and checkups, your dentist isn't only focused on the health of your teeth. They are also checking the surrounding tissues for signs of oral health issues. If your gums appear soft or spongy, this could be a sign of gum disease. This condition affects nearly half of Americans over the age of 30! Continue reading to learn more about gum disease and the steps you can take to keep your gum healthy.
Why Are Your Gums Soft and Spongy?
There are a variety of reasons why your gums could be soft and spongy. Here are a couple of the most common conditions that exhibit these symptoms:
Vitamin C Deficiency: While it isn't very common today, a severe vitamin C deficiency, also known as scurvy, can cause the gums to appear soft and spongy. Fortunately, this can be easily prevented by consuming a sufficient amount of vitamin C in your diet.
Gum Disease: Gum disease is incredibly common, and many people don't even realize that they are suffering from it. This is a gum infection that damages the gum tissue and jawbone. Symptoms include red, swollen, and render gums. Generally, gum disease is caused by poor oral hygiene, but there are other factors that can play a role.
How Can You Prevent Soft, Spongy Gums?
The good news is that there are a variety of steps you can take to keep your teeth and your gums in tip-top shape. Here are some things you should implement in your life:
Maintain a Healthy Diet: Having a healthy, diverse diet is important. Your body relies on numerous different vitamins and minerals to thrive. If you are deficient in one or more, you can start to experience negative symptoms throughout your body. Remember to keep up a balanced diet with plenty of fruits and vegetables.
Brush Carefully: Brushing harshly can irritate the gum tissue. Use proper technique when brushing your teeth and don't press too hard. Always use a soft-bristled toothbrush and invest in a new one every three months.
Floss Regularly: Flossing helps to remove food debris and plaque that builds up between the teeth and along the gumline. By flossing every day, you can significantly lower your risk of developing gum disease.
See Your Dentist: Regular cleanings and checkups are key when it comes to putting a stop to issues before they become serious. If your dentist notices early signs of gum disease, they can give you pointers to reverse it. Gum disease treatment can also help to reverse the effects and prevent further infection.
If you've noticed abnormal changes to your gum tissue, it's a good idea to address it with your dentist. This way, you can take all the necessary steps to restore your smile to health!
About the Practice
At Darby Creek Dental, we have a team of three skilled dentists serving patients in Marysville. With their combined experience and expertise, patients can get pretty much anything they need conveniently under one roof. If you are concerned about the health of your gums, they would be happy to take a look. For more information on gum disease or to schedule an appointment with us, visit our website or call (937) 644-8822.