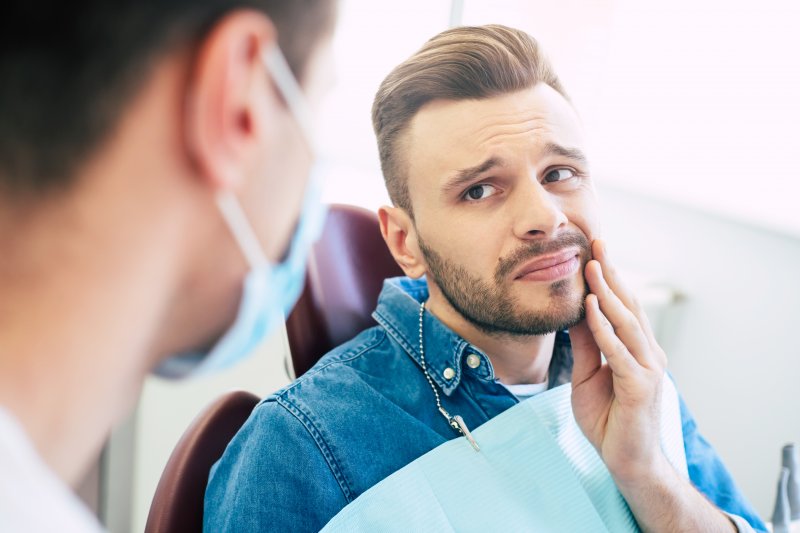 Despite advancements in the field of dentistry, tooth decay continues to be of the most common chronic diseases in the U.S. In fact, the American Dental Association recently reported that it is five times more common than asthma and that adults have three decayed, untreated teeth on average. So, if you think that your dentist may recommend a restorative dentistry treatment at your next appointment, you might be right! Keep reading to learn five signs that you might need a dental filling and the best one to choose.
6 Common Causes of Tooth Decay
To protect the innermost layers, your teeth are covered in the strongest substance in the human body: enamel. Unfortunately, it isn't indestructible, which is evident due to the staggering cases of cavities across the U.S. Below are a few of the most common culprits, which can help you determine your risk of developing decay:
Poor oral hygiene practices, like going to bed without brushing your teeth or neglecting to floss.
Improper nutrition (i.e., consuming sugar in excess, not eating enough vegetables, etc.).
Dry mouth.
Poor dental habits, like teeth grinding or chewing on ice.
Genetics.
Age.
5 Signs You May Need a Dental Filling
Unfortunately, tooth decay doesn't have many obvious symptoms in the early stages, allowing it to fly under the radar. That's why your six-month dental checkups are so important! However, if you do begin to see any of the common warning signs of cavities, make sure to contact your dentist right away.
Sensitivity to hot or cold foods and beverages.
A dark spot or hole in your tooth.
Damage to an existing filling.
Mild to severe tooth pain.
Discomfort when chewing or biting down.
Which Dental Filling Is Best For You?
Previously, patients with one or more decayed teeth had to resort to metal restorations, which were effective but unsightly. Today, tooth-colored alternatives are available, which address the look and function of damaged teeth without calling attention to your treatment. Plus, these discreet alternatives preserve more of your tooth's natural structure, don't contain mercury, and last for 10+ years with proper care. Ultimately, the choice will be up to you and your dental team, so don't hesitate to ask all about the different restorative options available to you.
Tooth decay continues to be a prevalent concern for patients all over America. Fortunately, that doesn't mean your smile has to pay the price for years to come. When the first red flags of decay arise, make sure to get in touch with your dentist right away!
About the Practice
With three phenomenal doctors and several friendly, knowledgeable team members, Darby Creek Dental is proud to offer a comprehensive array of services to patients in Marysville and beyond. Although we do our best to help our community avoid decay and cavities, we are here to restore smiles when dental concerns like these do arise. If you are experiencing any of the above symptoms or are overdue for your six-month dental checkup and cleaning, make sure to visit our website or give us a call at 937-644-8822 to schedule an appointment!