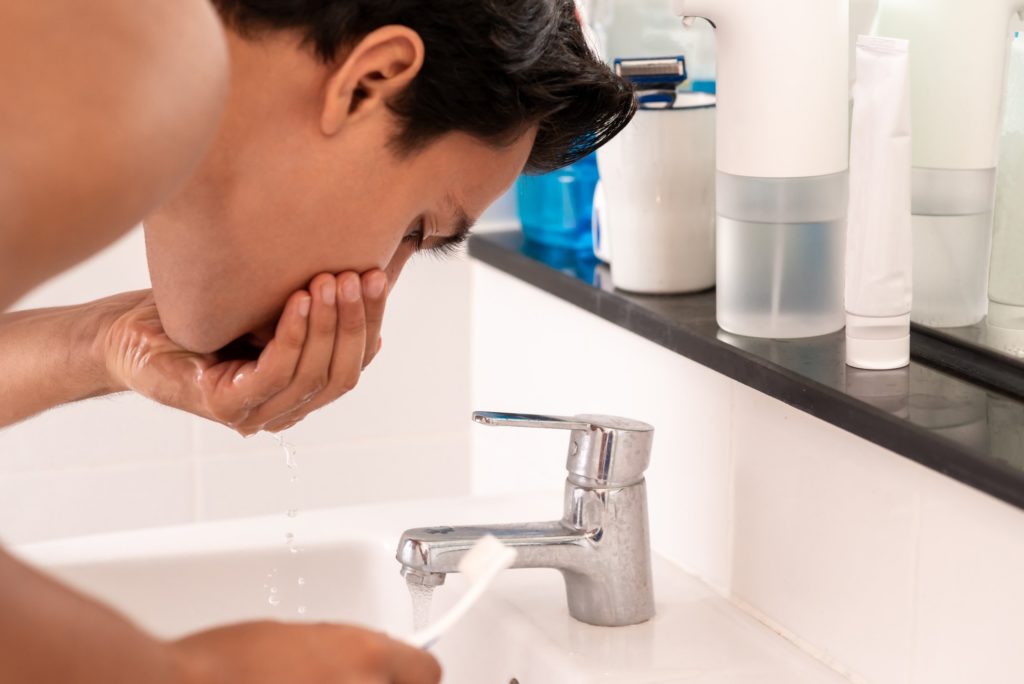 When it comes time to complete your oral hygiene routine, do you go into autopilot? Brush, spit, rinse and do it all over the next morning or evening? Don't worry – you're not alone. It does mean, however, that your dental care regimen could use some tweaking. After all, is it best to rinse after brushing your teeth? Or is simply spitting out the excess toothpaste better for your oral health? To learn the pros of both and which is ultimately best for you, read on!
The Benefits of Rinsing After Brushing Your Teeth
Since ingesting high concentrations of fluoride is not good for you, the advice to rinse your mouth with water after brushing your teeth makes sense. Especially since consuming too much can result in unpleasant consequences, like abdominal pain, diarrhea, and nausea. The good news is that using the right amount of toothpaste (a pea-sized amount) can help prevent this from happening.
The Benefits of Spitting After Brushing Your Teeth
Fluoride is a teeth-strengthening, decay-preventing mineral that is most effective when directly applied to your teeth. Rinsing your mouth with water directly after brushing cuts down on that benefit, which is why many experts (including the U.K.'s Oral Health Foundation) advise against it. Instead, they recommend simply spitting out the excess toothpaste when you're done brushing.
So, Which One is Best?
Ultimately, the decision is up to you and your dentist. If you hate the minty taste of toothpaste, then rinsing your mouth with water afterward may be the best option for you. If you struggle with tooth decay, then choosing to spit instead of rinse may be more ideal. If you do choose this option, do your best to avoid drinking or eating for at least 10 minutes after completing your oral hygiene routine.
6 Additional Oral Health Best Practices to Keep in Mind
Proper brushing is a pillar of any solid oral hygiene routine, but it isn't the only one! To keep your oral health in pristine condition, make sure to:
Get a dental checkup and cleaning every six months
Floss each morning or evening
Rinse with mouthwash consistently
Avoid unhealthy dental habits, like smoking and chewing on ice
Keep your consumption of sugary foods and drinks to a minimum
Fill your diet with plenty of nutrient-dense and vitamin-rich foods
Keeping your teeth in pristine condition throughout the years requires a commitment to a solid oral hygiene routine. If you have a question about yours, then don't hesitate to talk to your dentist!
About the Practice
United behind a passion for helping people smile, our team at Darby Creek Dental is proud to offer meticulous, thorough, and comfortable preventive care. Whether you're overdue for your biannual checkup or you want to learn more about proper at-home oral hygiene, we're here to help keep your smile decay and infection-free throughout the years. If you'd like to schedule an appointment or you want to learn more about preventive care, then don't hesitate to visit our website or call (937) 644-8822.