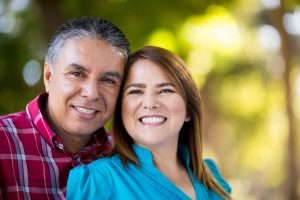 This is truly misery. There are so many engaging, interesting people at this party, but you aren't listening to a thing they are saying. All your attention is on one of your teeth, and it is screaming at you. You gently rub your jaw, hoping it looks like you're simply pondering what the other person just said. It's been this way for almost a week now, which might as well have been an eternity. You really want to get it taken care of, but you're afraid that you'll need a root canal. Aren't those extremely painful? We explain why your root canal in Marysville is nothing to worry about.
Why Would I Need A Root Canal?
A root canal might be necessary if you have extensive tooth decay or it has sustained some type of physical injury. The determining factor is if the pulp (or nerve) of the tooth has been damaged. The pulp is the inner most portion of the tooth, inside the enamel. Once the pulp has been affected, it needs to be removed, or else an infection could potentially spread to your jawbone. Some signs that you might need a root canal could be:
Sharp pain in your teeth or gums
Sharp pain when biting down
Lingering sensitivity to hot or cold temperatures
Tenderness or swelling of the gums
If you are experiencing any of these symptoms, it's probably time to head to Darby Creek Dental so we can examine you. At this point we might determine the best solution to your pain is a root canal.
What Is It Like Getting A Root Canal?
The root canal has gotten a dubious reputation as a very painful procedure on par with medieval torture. Fortunately, with the advancement of modern dentistry and sedation techniques, this procedure doesn't need to be feared any more than a standard check-up. You will be given local anesthetic and everything will be done to make you feel calm and assured. The actual process may take one or a few visit depending on your situation. The steps for a root canal typically are:
An opening is made in the tooth in order for the dentist to reach the pulp
The diseased or dead pulp is removed through this hole
Dental filling will be applied to close the hole in the tooth
A crown will be placed over the top of the tooth to restore look and function
Once root canal therapy has been completed, whatever pain the patient was feeling will be drastically alleviated. The new tooth and crown can last a lifetime with proper brushing and flossing, just like your regular teeth.
No Need to Fear
A root canal is nothing to be scared of in the modern age. We promise that we will take the utmost care of you during the procedure and answer any questions you might have beforehand. We want you to be nice and relaxed when you come into the office. Please be sure to come see us at Darby Creek Dental if you are experiencing any dramatic tooth pain, and we'll see what we can do for you.