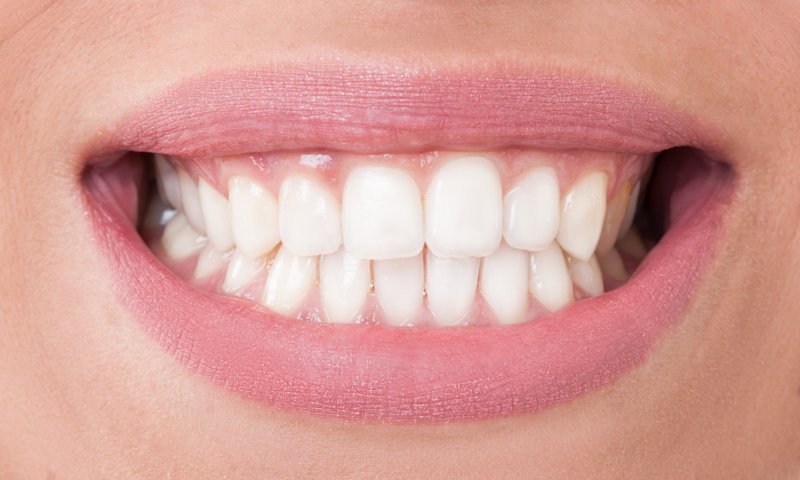 Cavities, gum disease, tooth decay, and oral cancer are all commonly known dental issues. Dentists provide preventive and restorative treatment every day to patients suffering from these conditions. But did you know there are other rare oral health problems in Marysville you may be unaware of? To make you more aware of what else your smile can experience, here are three unique tooth disorders to keep in mind.
It's Twins: Tooth Gemination
Although it's rare, it is possible for a single tooth to divide and display two separate crowns but have only one root. Also referred to as "double teeth," the Journal of Clinical & Diagnostic Research states that only 0.5% of baby teeth experience it, as do only 0.1% of permanent teeth.
Dentists who treat patients with this type of condition may be concerned about the increased risk for cavities or gum disease as well as overcrowding because of the oversized tooth. After taking X-rays to determine whether it is causing oral health problems throughout the mouth, it may be necessary to extract it and replace the tooth with a dental bridge or dental implant.
Never There: Anodontia
Anodontia is a genetic disorder that results in an individual never receiving their permanent teeth. Although it is more likely for a dentist to treat cases of partial anodontia (only a few teeth are missing), the condition is not curable.
Anodontia is commonly diagnosed using dental X-rays, as it allows dentists to view the areas underneath the jawbone. If the person is missing all or even some of their permanent teeth, it can cause extreme difficulties eating, speaking, and having the confidence to smile. Fortunately, with restorative solutions like dental bridges, full and partial dentures, and dental implants, they can receive new teeth that are comfortable, beautiful, and fully functional.
One Too Many: Hyperdontia
When a dentist discovers an individual has too many teeth, they are likely dealing with what is known as hyperdontia. Usually occurring in the upper arch, it may only be one extra tooth that is creating problems; however, it may also be multiple teeth that are causing the overcrowding.
It is believed that individuals who live with a genetic disorder such as Down syndrome or a cleft palate are more likely to experience hyperdontia, and many of the risks involved include:
Impacted teeth
The formation of cysts
Facial deformities
Speech impediments
Bite misalignment
Increased chances of tooth decay and gum disease
The most common way for dentists to handle these cases is to recommend orthodontia or tooth extraction; however, the decision is ultimately based on the severity of the problem and the age of the patient.
While you may not be affected by these tooth disorders, you may know someone who is. If so, don't hesitate to discuss the necessity of seeking professional help to ensure the health of their future smile.
About the Practice
When it comes to taking proper care of your teeth and gums, Darby Creek Dental is here to help. Our team of experienced doctors and expert team members offer a wide range of dentistry services to meet your dental needs. From preventative checkups to advanced restorative care, we'll take care of your entire family in one location! Contact us at (937) 644-8822 to find out how we can help.