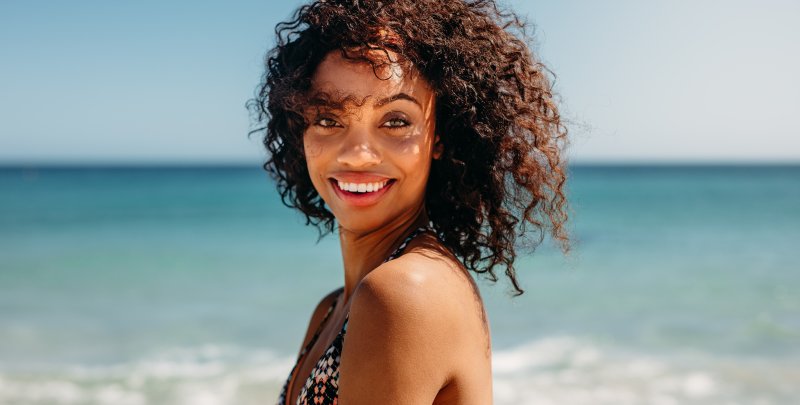 You're packed and ready to go. You and your friends are preparing to hop in the car and drive south to the Sunshine State to enjoy a week of beach living. Once you arrive, you are eager to start relaxing and taking in the warm ocean breeze. But are you fully equipped to safeguard your smile while on vacation? Do you know what you should do to prevent dental emergencies while having fun in the sun? Here are 4 ways you can better protect your pearly whites and avoid an unexpected trip to a local dentist's office.
See Your Dentist Before You Go
Getting in for a checkup and cleaning before you leave on vacation is the best advice you can receive if you want to minimize your chances of developing a serious oral health problem while you're away. From toothaches to minor chips or cracks, it's best to have your local professional take care of the situation before you step onto a plane or hop in a car. Depending on your final destination, they may or may not have an abundance of emergency dentists to see you should a problem occur, so it's best to have your smile checked out by your trusted dentist before you go.
Consume Healthy Snacks
The running joke may be that every road trip or vacation should look like a young child was given free rein in a grocery store, but the truth is that if you want to avoid cavities, tooth decay, or a worsening infection, it's best to swap out sugars and starches for healthier alternatives. Fruits, vegetables, lean proteins, and dairy are great snack options for your vacation. Whether it's preparing a few baggies full of grapes, apples, nuts, and celery or filling your cooler with slices of lean turkey meat, cheese, and hard-boiled eggs, you can trust these foods will positively impact your waistline and your smile.
Avoid Putting Your Toothbrush in a Protective Case
While it might seem as if this is the right thing to do, placing your toothbrush in a drawer or small protective case will only result in an overgrowth of bacteria. Because your brush is damp after cleaning your teeth, the last place you want to put it is somewhere that will cause bacteria to thrive (i.e., dark, damp locations). Those cute toothbrush holders and even the bathroom drawer can be bad for your brush and ultimately, your teeth and soft tissues. Instead, let it air dry.
Be Careful Around Pools
If you plan to spend time around a pool while on vacation, make sure to take special precautions. Running and slipping on the pool deck, bumping into the wall of the pool while underwater, or even accidentally colliding with a fellow swimmer can result in busted lips and broken teeth. This is especially true for children who tend to get overly excited about getting into the swimming pool. Make sure everyone you're with is being mindful of any rules posted nearby so that all individuals can stay safe and injury-free throughout the visit.
Get ready to make lifelong memories this summer! By following these helpful tips, you can spend more time with your family and friends and less time in the emergency dental office.
About the Author
Dr. Deric Budendorf earned his Doctor of Dental Surgery degree from The Ohio State University in 2013. He and his colleagues at Darby Creek Dental believe in providing emergency dental services to individuals in need. Should you face an accident or injury this summer and need immediate assistance, do not be afraid to contact us at (937) 644-8822. We're here to not only address current dental emergencies but also provide tips to keep your smile safe while out of town or on vacation.