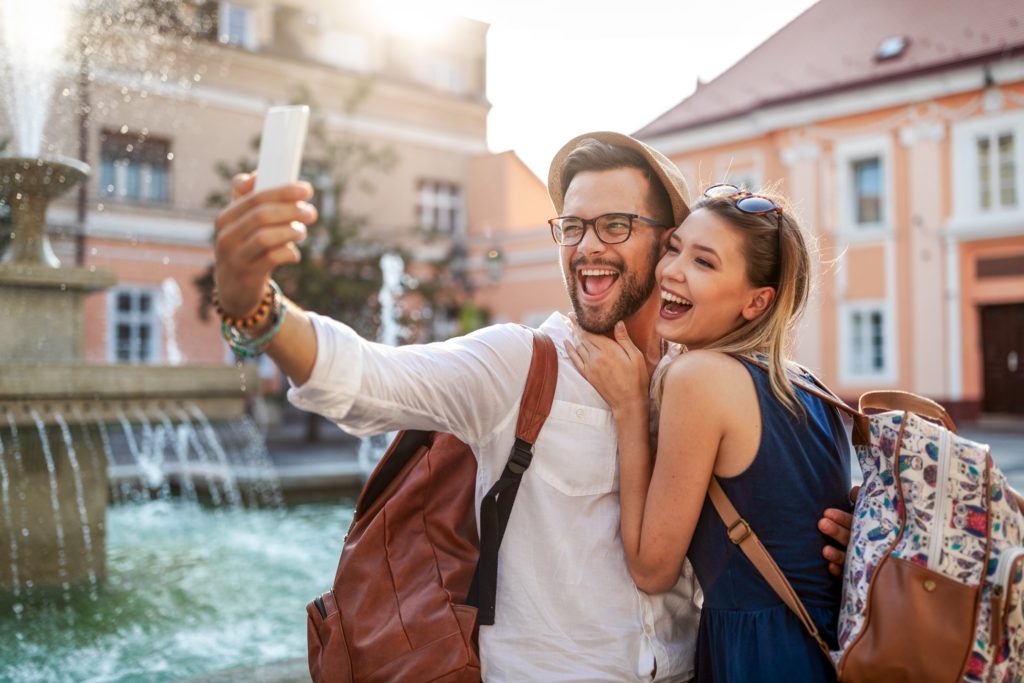 Is your summer vacation rapidly approaching? How exciting! Already, you may be creating a list of what to pack, planning your itinerary, and thinking of all the delicious foods you're going to eat. One thing that may not be on your mind is how to prevent a dental emergency while you're away. However, there are more than 2 million that happen annually, and they can be especially stressful to handle when you're in a new town. Don't worry – you can help keep your teeth happy and healthy with these oral health tips!
Tip #1: Visit Your Dentist Before You Leave
Your to-do list before you leave might be jam-packed, but it should definitely include a visit to your dentist's office. There are a few reasons for this. First, summer means 2022 is halfway through, and if you haven't scheduled your first dental checkup and cleaning of the year, now is the time to do so! Secondly, your dentist can examine your teeth, screening for chips, cavities, and the like. If they find any concerns, they can administer the appropriate restorative treatment to help prevent a dental emergency while you're away.
Tip #2: Pack All Your Oral Hygiene Essentials
Double (and triple!) check before you leave that you have your oral hygiene essentials. Some staples include a soft-bristled toothbrush, travel-sized toothpaste, floss, and mouthwash. However, you should also include your nightguard if you grind your teeth and dental emergency staples, like an over-the-counter pain reliever.
Tip #3: Don't Forget to Brush and Floss!
Whether your itinerary involves relaxing on the beach or hiking along the Rockies, it's important to always make time to complete your oral hygiene regimen. Otherwise, you can come back from your trip with memories and cavities. To avoid the latter, brush for a full two minutes each morning and evening and floss at least once a day.
Tip #4: Drink Plenty of Water
While on vacation, it can be tempting to sip on fizzy sodas, frozen piña coladas, and other fun drinks. Unfortunately, the prolonged exposure to sugar can wreak serious havoc on your oral health. So, it's best to stick to water. When you do opt for a festive beverage, use a straw and sip on water simultaneously. This will help keep the sugar off your teeth!
Tip #5: Be Mindful of What You Eat
Part of vacationing is exploring the local cuisine! If you're adventurous in this department, then you should certainly enjoy yourself. Just be sure to be mindful when eating hard foods. Neglecting to do so can result in your teeth coming down forcefully on something crunchy, leading to a chipped or cracked tooth. Instead, do your best to chew slowly and savor each bite.
Your time off should be spent exploring, relaxing, and doing what fills your cup. That's difficult to do with a painful toothache or loose restoration though! So, for the sake of your smile and your vacation, keep the above oral hygiene tips in mind.
About the Practice
Leading our team at Darby Creek Dental are three highly trained dentists, Dr. David W. Cleveland, Dr. Deric R. Budendorf, and Dr. Kyle S. Wylde. While they are happy to help patients struggling with dental injuries get the pain-relieving care they need, they also want to help you avoid them altogether! That's why they prioritize preventive care and patient education. If you want to schedule a dental checkup before your summer vacation or you'd simply like to learn more about how to protect your smile, don't hesitate to schedule an appointment via our website or by phone at (937) 644-8822.