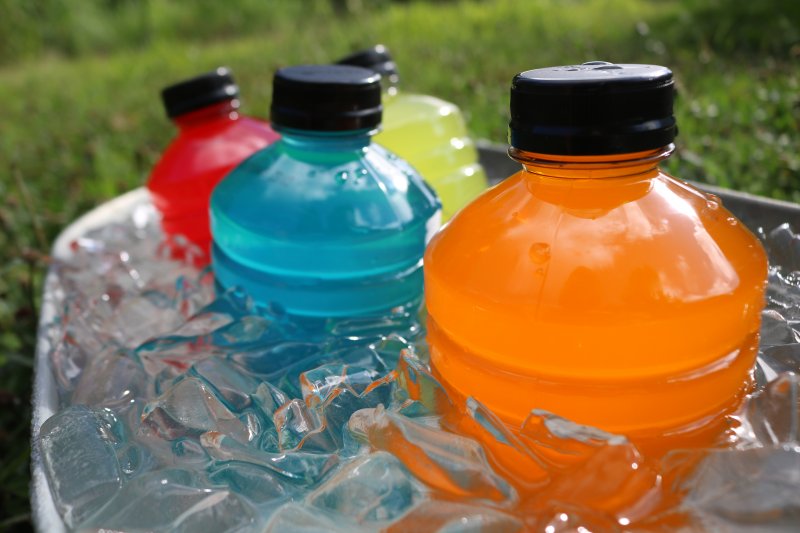 Summer is officially here! That means, temperatures are rising, and you are probably finding yourself outside much more often these days. Whether it is spending time working in your garden, playing at the pool, or enjoying a hike on a nearby trail, you'll need something to quench your thirst and keep you hydrated. Sports drinks are often touted as an effective way to replenish electrolytes and restore what your body needs after sweating but are these really all that good for you? A dentist answers this question by explaining why it's best to skip these beverages and opt for a safer, more satisfying alternative – water.
Why Are Sports/Energy Drinks Bad for Your Oral Health?
If you or your child is preparing to crack open a sports drink, you may want to rethink that decision. Why? Because these often contain large amounts of sugar and acid – two of the most devastating contents for your teeth. Not only can overconsumption of these substances cause your tooth enamel to strip away, but it can increase your risk for decay and cavity formation.
Citric acid, which is found in most energy drinks, may help it to taste better because of the preservatives, but it is estimated that 30-50% of teens who consume these beverages are losing enamel much quicker, making them more vulnerable to serious dental problems including tooth decay.
Sports drinks on the other hand, which consist mainly of sugar, are considered to be three times more harmful than regular soda. Athletes, young children, and even grown adults can be seen downing these colorful bottles on a hot summer day, unknowingly destroying their teeth. From tooth decay and the erosion of enamel to gum disease and infected wisdom teeth, sports drinks can lead to serious infections and worsening oral health.
Why Do Dentists Recommend Water Instead?
Although water is not as "pretty" or colorful as many of the sports and energy drinks available on the market, it has been and will continue to be one of the most beneficial beverages you can consume. No matter if you drink during the winter or summer, it will continue to hydrate the body, increase your saliva production, and help you avoid a bigger waistline as well as harmful dental diseases.
Water is often recommended by dentists and doctors as the one fluid you should drink to combat illness and prevent an infection from worsening. It helps to cleanse the body and mouth of bad bacteria and keeps you from becoming dehydrated. It also works to flush out any stuck-on food particles that attempt to make their ways into the pits and grooves of your teeth.
The next time you find yourself thirsty and in need of a cold beverage, remember that the beverage you choose can either help or hinder your oral health.
About the Practice
When it comes to taking proper care of your teeth and gums, Darby Creek Dental is here to help. Our team of experienced doctors and expert team members offer a wide range of services to meet your dental needs. From preventative checkups to advanced restorative care, we'll take care of your entire family in one location! We use state-of-the-art technology to create accurate and comfortable results, and we offer valuable patient education to reduce the risk of tooth decay, cavities, and gum disease. To find out what you can do better protect your smile this summer, contact us at (937) 644-8822.