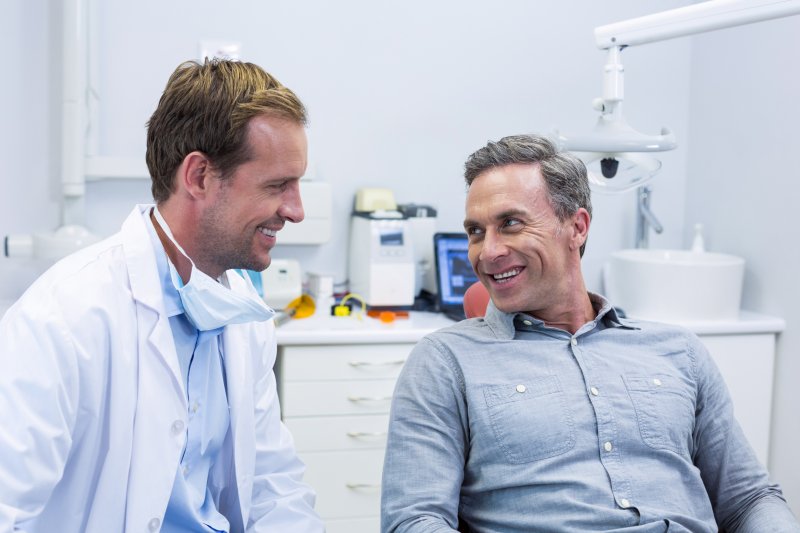 If your dentist has recently told you that you need to get a tooth extracted, you may feel a bit anxious about the procedure. Due to misinformation about this treatment, many people have been led to believe myths about tooth extractions. To help you determine what is true and what is false, continue reading as we debunk 4 tooth extraction myths.
Myth #1: Recovering from a Tooth Extraction Takes a Long Time
One of the most popular myths about tooth extractions is that it takes a long time to heal from the procedure. Luckily, this isn't true for most patients. It usually takes one to two weeks for the socket where the tooth used to be to heal. As long as you follow the aftercare instructions that your dentist gives you, you should heal up quickly and properly. This involves protecting the blood clot that forms to stop the bleeding and to keep the underlying bone and nerves safe.
Myth #2: Tooth Extractions Are Painful
Many people are under the impression that tooth extractions are one of the most painful dental procedures. This keeps patients who require this treatment to fix or prevent oral health issues from pursuing it. The longer someone waits to have a tooth pulled, the worse their oral health issues will become. Fortunately, tooth extractions are virtually painless. This is because your dentist will numb the area before beginning the procedure to prevent you from experiencing pain or discomfort.
For particularly fearful patients or those who have trouble sitting in the dental chair for a long time, you can speak with your dentist about dental sedation. This will keep you calm throughout the procedure. You'll likely experience mild discomfort after the extraction, but this can be managed with over-the-counter pain medicine and a cold compress.
Myth #3: There's No Need to Replace an Extracted Tooth
After you have a tooth pulled, you may think that your worries are over. Even so, there are still oral health issues that you need to keep in mind. If you don't get the tooth replaced, the teeth in the surrounding area will begin to shift to fill in the gaps. This will cause them to become weaker, and they may eventually break or fall out.
Additionally, the jawbone in the area where the tooth used to be will erode over time due to lack of stimulation. This will cause it to weaken and will also change your facial structure. Speak with your dentist about having the tooth replaced as soon as possible to prevent these issues.
Myth #4: Only Wisdom Teeth Need to Be Extracted
Many people need to have their wisdom teeth extracted, but this isn't the case for everyone. Wisdom teeth extractions are only necessary when they're jeopardizing one's oral health. For example, wisdom teeth that grow in crookedly or are impacted need to be pulled. There are also several reasons why other teeth may need to be extracted, such as:
They may cause oral health problems down the line
You've experienced bone loss in the jaw
You have a severely decayed tooth
Your teeth are overcrowded
You have a tooth infection
Your gums are receding
A tooth is impacted
Fortunately, much of the information floating around about tooth extractions is false. With this new knowledge of myths about tooth extractions, you can go into the procedure feeling confident that it's what you need to repair your smile!
About the Practice
Darby Creek Dental offers their Marysville patients the exceptional, effective care they deserve. They administer treatments like tooth extractions to get rid of problematic teeth and get your pearly whites back on the right track. Do you want to learn more information or to set up an appointment with Dr. David W. Cleveland, Dr. Deric R. Budendorf, and Dr. Kyle Wylde? Visit Darby Creek Dental's website or call them at (937) 303-8901 to get started.