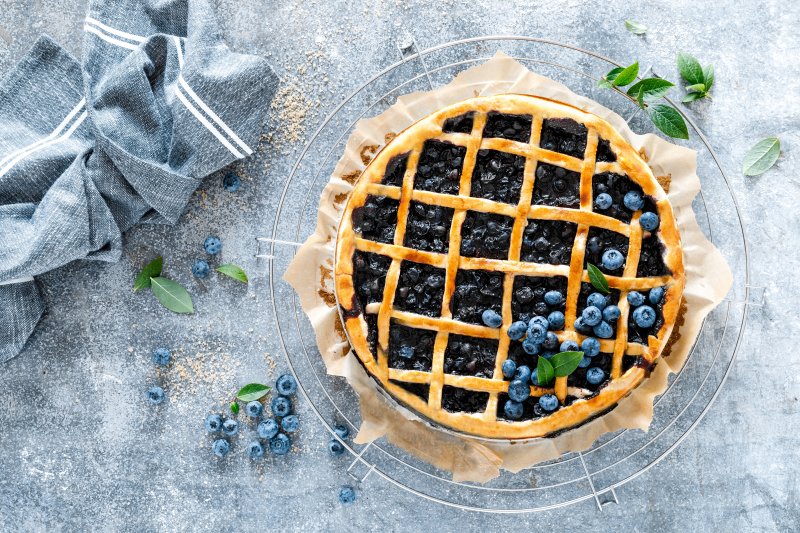 March holidays may not be the most widely-known or celebrated (apart from St. Patrick's Day), but for those who choose to commemorate Pi Day, Fat Tuesday, and a host of others, you can bet there will be plenty of food. While they all might taste delicious, they can wreak havoc on your teeth and gums, resulting in time and money spent seeing your emergency dentist. So, what can you do? Before you indulge in the foods of March, make sure to follow these tips to keep your smile in check.
Be Mindful of Your Pie
If you are a self-proclaimed "math nerd" or just simply love pie, you're likely to join the millions of others who have March 14 circled on their calendar in celebration of National PI Day. But before you run to the store to pick up your favorite or start baking in the kitchen, choose your ingredients wisely. Acidic fruits like key lime or lemon can quickly eat away at your enamel. This is why it is best to opt for dark chocolate, bananas, sweet potatoes, and yogurt to fill your pie plate. But be careful not to add too much sugar, as this, too, can break down your tooth enamel and cause cavities.
Don't Stain Your Teeth with Green Beer
If you feel the luck of the Irish come March 17, then you're probably planning to celebrate St. Patrick's Day with some traditional dishes and maybe a green beer…or two. While enjoying your spirits is okay in moderation, the green food coloring can easily stain your teeth. To avoid walking around with a green-colored smile over the next few days, make sure to brush your teeth immediately after you've finished consuming your beverage. It is also helpful to keep a glass of water nearby not only to help keep you hydrated but to flush away any remnants left behind. If the stains are too severe, it may be necessary to see your dentist about teeth whitening treatment to brighten your smile.
Skip the Syrup
If you love pancakes and waffles, you're likely gearing up for National Pecan/Waffle Day on March 25. Of course, if you prefer French toast, that's fine, too, but before you start pouring on the syrup, you may want to rethink your decision. Why? Because it is filled with sugar and can lead to tooth decay and cavities. Instead of reaching for your all-time favorite, why not opt for a sugar-free option or try a non-syrup solution like jam or honey? Strawberries, raspberries, and blueberries are also a great option, as their natural sweetness will make your breakfast all the more enjoyable.
While the March holidays may not be held to the same standard as Halloween, Thanksgiving, and Christmas, you can still cause plenty of harm to your smile if you're not careful. Use these helpful tips to ensure your smile looks its best for spring and summer.
About the Practice
When it comes to taking proper care of your teeth and gums, Darby Creek Dental is here to help. Our team of experienced doctors and expert team members offer a wide range of dentistry services to meet your dental needs. From preventative checkups to advanced restorative care, we'll take care of your entire family in one location! We'll even provide helpful tips to ensure you and your family don't end up suffering from cavities or gum disease as a result of the many delicious foods served during your upcoming holiday celebration. If you would like to avoid the potential for a dental emergency, contact us at (937) 644-8822.