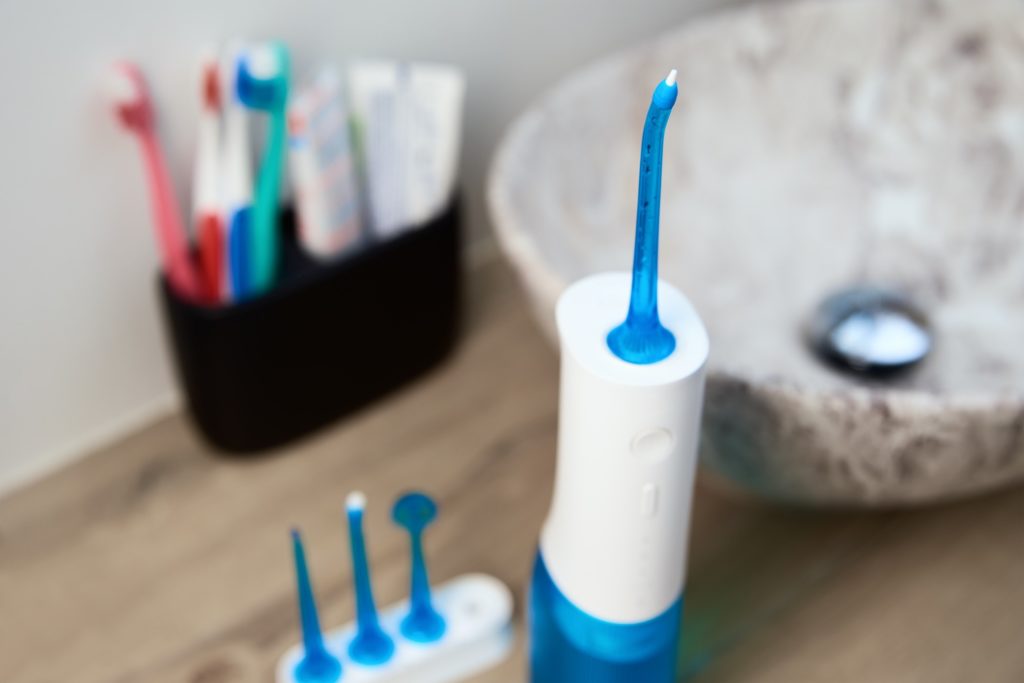 You know that flossing is important, but is what you use to complete the task equally as crucial to your oral health? The question of whether dental floss or Waterpiks are better has been debated for some time now. If you find traditional floss to be boring and a bit cumbersome, then you may be looking to switch. Before you do, keep reading to learn about the pros and cons of each.
Waterpiks: The Pros and Cons
Oral irrigators, like Waterpiks, revolutionized the flossing game. Instead of using a string of floss, you now can use a stream of water to clean between the tight spaces in your mouth. Naturally, the convenience and speed are two of the greatest pros. However, there are added benefits, like the ease of use. This is especially important for patients who find traditional floss hard to maneuver, like patients with arthritis. It's also helpful for patients who have non-removable bridgework, braces, or dental implants. The only "downside" is that you might experience a bit of a learning curve and the process can be a bit messy.
Traditional Floss: The Pros and Cons
Although dental floss dates back to prehistoric times, it was formally patented in 1898. So, it's not hard to see why it's tried-a-true – it's been around for generations! Unfortunately, the process of using it can be quite cumbersome, especially if you don't have the pre-threaded kind. So, while it's incredibly effective, the biggest downside tends to be the lack of convenience.
So, Which One Is Best?
Ultimately, the best one is the one that you'll use! If you're truly unsure, then the best thing to do is talk to your dentist. They can discuss the pros of each more in-depth, show you the proper techniques, and even provide you with product recommendations.
How to Keep Your Oral Health in Pristine Condition
Keeping your oral health in tip-top shape doesn't come down to one thing; it comes down to several best practices, including flossing. A few other habits you should implement include:
Brushing for a full two minutes at least twice a day
Rinsing with mouthwash daily
Getting a dental checkup and cleaning every six months
Keeping your intake of added sugar to a minimum
Avoiding unhealthy dental habits, like nail-biting and smoking
Flossing is a crucial part of any oral hygiene regimen. So, whether you're team traditional floss or team Waterpik, make sure you use it at least once a day!
About the Practice
At Darby Creek Dental, our three talented dentists have more than extensive experience and training in common; they also have a passion for creating healthy smiles! They take pride in being your oral health ally, and they would be more than happy to answer any questions you have at your next dental checkup. That way, your smile stays in pristine condition both now and years from now. If you have a question about your oral health or you'd like to schedule an appointment, don't hesitate to visit our website or call (937) 644-8822.