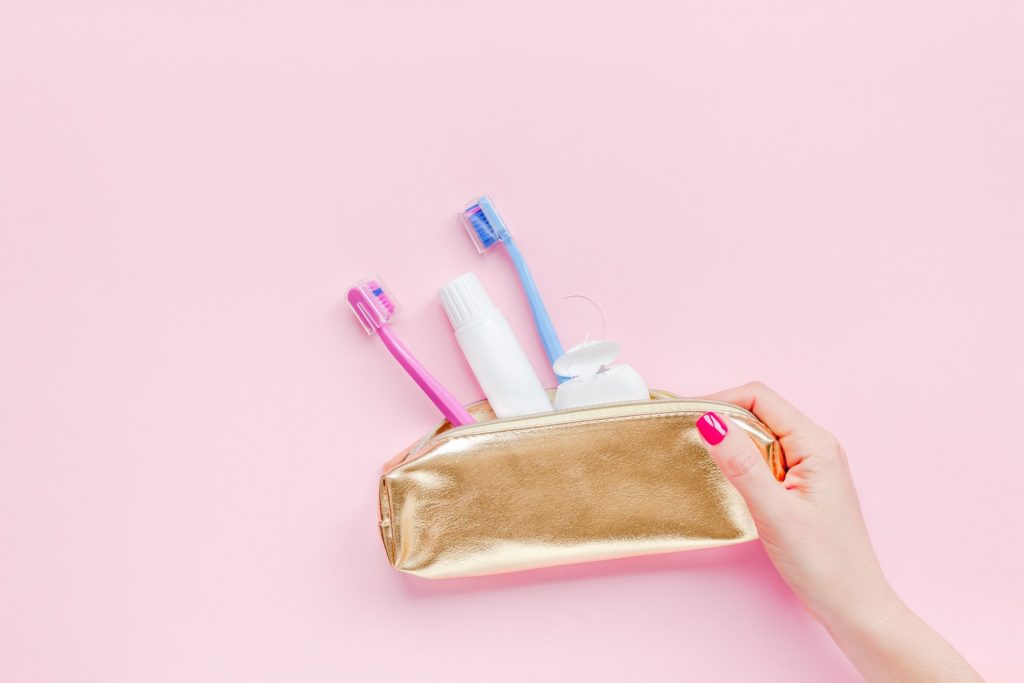 Are your clear aligners almost here? Congratulations – you're a step closer to the gorgeous smile you've been dreaming of! If you want your orthodontic treatment to go as smoothly as possible, then it's a good idea to use this time to prepare. With this in mind, here are four must-know tips on how to prepare for Invisalign!
Tip #1: Put Together a To-Go Dental Kit
To keep your teeth and your aligners in pristine condition, you'll need an on-the-go dental kit. In it, you should have a travel-sized toothbrush, toothpaste, floss, and mouthwash. You can also place your dental wax and over-the-counter pain reliever in there. That way, you'll be prepared whether you're at the office, at lunch with friends, or traveling!
Tip #2: Find Meals That Are Delicious and Filling
Since your aligners only work when you're wearing them, it's of the utmost importance that you meet the 22-hour-a-day wear time. As you can imagine, that doesn't leave a lot of room for snacking. The remaining two hours are just enough time to eat breakfast, lunch, and dinner (completing your oral hygiene routine after each meal). So, one of the best ways to get prepared is by finding meals that are both delicious and filling now! A good tip is to focus on including a good amount of healthy protein, fats, and carbs on your plate. If you find yourself getting hungry, try adding a protein shake or smoothie to each meal.
Tip #3: Start Brushing After Each Meal
As mentioned above, you'll need to brush after each meal to help prevent decay. If you start this best practice now, then it'll be a habit by the time your first aligners arrive! Plus, it'll give you a chance to figure out how to complete your oral hygiene routine when you're at the office or at a restaurant (something that can feel a bit weird at first).
Tip #4: Plan Your Payment
The last thing you'll want to worry about at your appointment is the financial aspect of your care. So, get that all sorted out now! If you have dental insurance, see if your provider covers a portion of the cost and make sure you understand the out-of-pocket expenses. If you're interested in flexible financing, then pick a payment plan that suits your budget best and sort out the details with your dental team. That way, you won't have any unexpected surprises or stress on the day of your appointment.
Waiting for your first set of aligners is an exciting time – it means you're a step closer to your dream smile! In the weeks leading up to your appointment, keep the above tips in mind. That way, you have the smoothest start to your orthodontic treatment.
About the Practice
With highly trained dentists and an exceptionally kind and knowledgeable dental team, Darby Creek Dental is where you can turn to for all of your smile-related needs. Whether you're overdue for your biannual checkup or you're interested in Invisalign, we're here to give you your healthiest, happiest, and most beautiful smile. If you have a question about how to prepare for Invisalign treatment or you'd like to schedule a consultation to find out if you're a candidate, don't hesitate to visit our website or call (937) 644-8822.