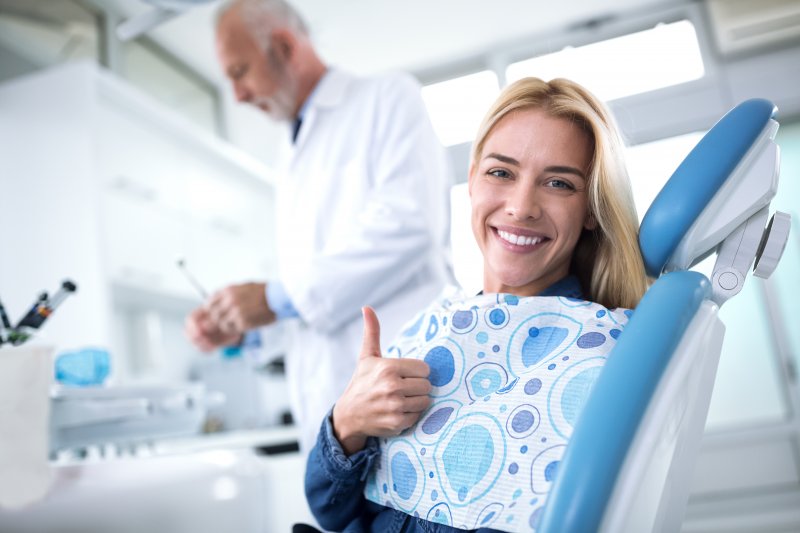 Whether you have an individual plan or one through your employer, dental insurance can help make taking care of your teeth easy for your overall health and your wallet. Unfortunately, few patients truly understand how to utilize their coverage, leading to wasted dollars each year. If this sounds all too familiar, then read on to learn four ways to maximize your dental insurance benefits!
#1. Utilize Your Bi-Yearly Visits
Since dental plans are centered around prevention, most providers cover bi-yearly exams and professional cleanings. After all, these visits play a crucial role in preventing dental emergencies, catching non-dental issues (like oral cancer), and removing stubborn tartar. Plus, if you don't use your routine appointments, they don't carry over into the following year. So, if you haven't made a trip to your dentist within the last six months (or the whole year for that matter!), then there is no time like the present to do so!
#2. Schedule Any Suggested Treatment Before Your Annual Cap Resets
During the examination portion of your appointment, your dental team may find decay that requires a filling, recommend root canal therapy, or detect warning signs of gum disease that necessitate treatment. If this happens, be sure to check the remaining annual maximum of your dental plan (which is the highest amount your provider will pay for that year of coverage). You may find out that you have a balance that would've otherwise reset!
#3. Use Your FSA Dollars to Cover Out-of-Pocket Expenses
A Flexible Spending Account (FSA) is a type of savings account sponsored by an employer where an employee can set aside pre-tax dollars to cover medical-related expenses. This reserve is designed to help cover out-of-pocket costs, but many patients forget to use it or are unaware that it typically doesn't carry over from year to year. Therefore, don't hesitate to ask your HR department (or whoever handles your benefits) how much is in your account!
#4. Remember, Many Plans Start Over in January
As the year comes to a close, it is important to remember that many dental plans reset on January 1st. So, if you haven't utilized your benefits by then, that means wasted dollars that could've benefited your oral health and smile. Fortunately, you still have a few weeks before the New Year, so make sure to schedule an appointment, utilize your insurance, and maximize your benefits!
About the Practice
At Darby Creek Dental, patients can enjoy flexible hours, a world-class team, the latest technology, and a comprehensive array of services under one roof. Plus, their entire team is united behind their mission to maximize each patient's coverage so they can get the dental care they need with the lowest out-of-pocket costs. If you are overdue for your routine appointment or have questions about utilizing your insurance, don't hesitate to visit their website or give them a call at 937-644-8822.