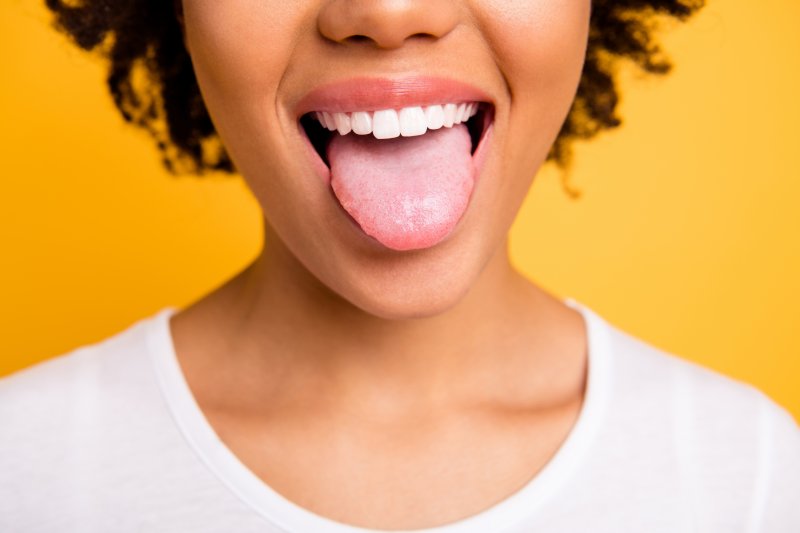 When it comes to maintaining good oral hygiene, most people focus on brushing and flossing their teeth. A bright smile is certainly desirable, but the overall health of your mouth is still important. One of the more commonly overlooked areas is the tongue. Your local dentist can help you understand what a healthy tongue looks like and how to clean your tongue in Marysville properly.
Healthy Tongue vs. Unhealthy Tongue
Understanding the difference between a healthy and unhealthy tongue is a good place to start. Typically, a healthy tongue is pink, though sometimes there are varying shades.
An unhealthy tongue would have a significant change in color or feeling. If there's an abnormality in the texture of your tongue, or if you feel discomfort when eating, drinking, or swallowing, these could be signs of concern. Here are what certain tongue colors can mean:
White—Usually due to fungus or cell overgrowth
Red—Possibly due to B vitamin deficiencies, Kawasaki disease, or even Scarlet fever
Yellow—Commonly due to smoking, chewing tobacco, or taking certain vitamins
Black and Hairy—May develop from poor oral hygiene, diabetes, taking antibiotics, or chemotherapy treatments.
Another abnormality is when the tongue is sore and bumpy. This could be due to tobacco use, mouth ulcers, tongue burning, or accidental tongue biting.
Any drastic changes in color, texture, or sensation in the tongue can be an indication of too much bacteria in the mouth, an infection, or even oral cancer. If you are experiencing this, you should call your dentist right away.
How Do You Clean Your Tongue Properly?
A 2006 review examined two studies on tongue cleaning and bad breath. They found that tongue scrapers/cleaners were more effective than toothbrushes in reducing sulfur compounds that cause bad breath. Here's how to use one:
Select a tongue scraper, either plastic or metal, with a V shape or rounded edge at the top.
Stick your tongue out as far as possible.
Place the tongue scraper toward the back of the tongue.
Press and move the scraper toward the front of your tongue while applying pressure.
Rinse the scraper with warm water and spit out any excess saliva to clear any debris collected.
Repeat steps 2-5 until you've sufficiently cleaned your tongue.
Clean the scraper and store for future use.
If you don't yet have a tongue scraper, you can also use your toothbrush like so:
Use a soft-bristle toothbrush
Stick out your tongue as far as you can
Place your toothbrush at the back of the tongue
Brush lightly forward and backward along your tongue
Spit out saliva during the brushing, rinse out the toothbrush, and repeat as necessary
In addition to the tongue scraper and toothbrush, using rinses can also clean your tongue along with other parts of your mouth. Scrape, brush, and rinse your tongue as often as you brush your teeth, and you should maintain a healthy tongue, fresh breath, and an amazing smile.
About the Practice
Darby Creek Dental is located in Marysville, OH. With three dentists on staff, Darby Creek Dental provides quality and compassionate dental care for all ages. If you're looking for a dental checkup or cleaning, you can schedule an early or late appointment with them depending on your schedule! Want to know more on how to care for your tongue? Visit their website or call 937-644-8822.