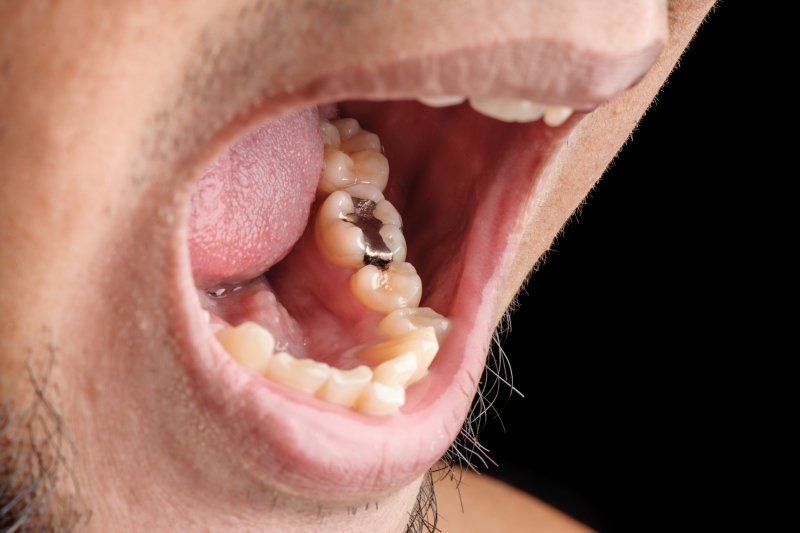 According to an estimate by the Centers for Disease Control (CDC), roughly one-third of adults ages of 20-44 have untreated cavities. Tooth fillings are one of the most common ways to repair these decayed teeth. While answers to the question "How long do fillings last?" may vary depending on the placement and material used, there are a number of ways to make them last longer.
Composite Tooth-Colored Fillings
After the decayed part of a tooth has been removed, a filling is used to fill in the hole. Though there are several different types, composite fillings offer a more cosmetic solution to cavities. These tooth-colored fillings are made from a combination of ceramic resins and acrylic and use adhesive to chemically bond to the tooth. While amalgam filling material is more durable on its own, the bond between the tooth and the composite material makes it the longer lasting option. Amalgam fillings also expand and contract when the temperature changes, which can cause the filling to break, the tooth to crack, or give bacteria access to the tooth leading to further decay. Composite fillings aren't sensitive to temperature changes, and there's less risk of them breaking away from the tooth.
How To Make Them Last
On average, composite fillings should last anywhere from 5-10 years. Since you're unlikely to notice when a filling is starting to have problems, visiting your dentist for routine checkups is crucial to make sure your they remain in good condition. There are several ways you can extend their life, including:
Avoid consuming chewing gum, beef jerky, gummy candies or vitamins, and any sticky foods that may stick to and pull on your fillings
Eat fewer sweet foods since the sugar in them makes it easier for biofilms to grow on fillings which can lead to new cavities
Cut out or cut back on drinks like coffee and tea which can stain your composite fillings
Don't chew on hard things like ice and hard candy since these can make both your natural teeth and your fillings wear down faster and even cause them to chip, crack, or break
The longevity of your fillings may vary depending on material and location, but caring for them as your dentist instructs will significantly extend their lifespan. So, follow these tips to keep your smile looking radiant for years to come!
About the Practice
Darby Creek Dental provides patients of all ages with quality, compassionate care to make you and your family feel right at home. With three talented dentists on site, the quality of care at their Marysville office is top notch. They have designed their modern office to be a warm and friendly environment by making sure appointments go as smoothly as possible. The team enjoys building lasting relationships with patients, and they look forward to welcoming you into their dental family. Visit their website for more information on how to make your fillings last or call their office at (937) 303-8901.