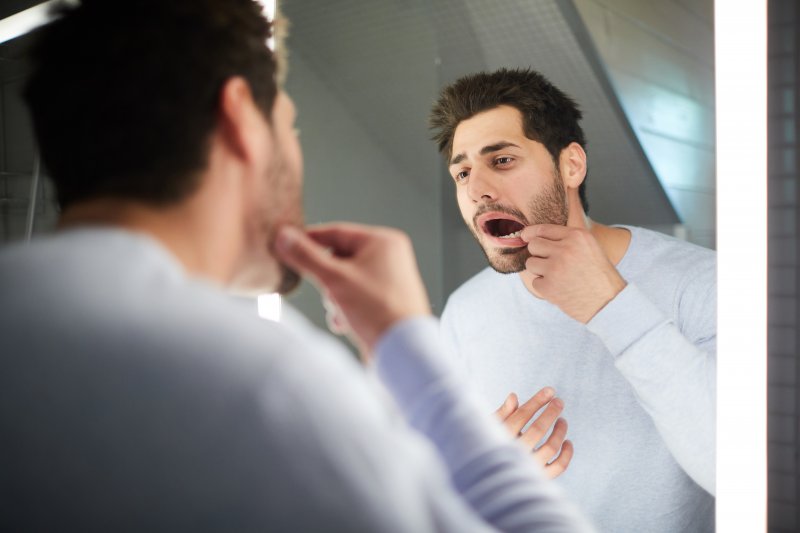 After a long day, you can't wait to crawl underneath your covers and welcome sleep. Before you get there, you make a quick dinner, watch a few episodes of your favorite TV show, and change into your pajamas. Somehow, your bed is even more comfortable than you anticipated, and you feel your eyelids begin to droop before the clock strikes 9 PM. Suddenly, you jolt awake when you realize that you never brushed your teeth. After a few minutes of thinking about it, you decide one night without it won't hurt and you fall back asleep.
Sound familiar? Unfortunately, poor dental habits like this can wreak havoc on more than just your oral health. Read on for five health issues that could follow!
5 Health Issues That Can Be Caused By Poor Oral Health
Cardiovascular Disease – If harmful bacteria in your mouth are neglected, it can enter your bloodstream and build up plaque in your arteries. From there, it can lead to blood flow problems and significantly increase your chance of having a heart attack. Plus, the negative impact on your arteries can lead to hypertension and strokes.
Respiratory Infections – When bacteria from infected teeth and swollen gums are breathed into the lungs, it can lead to pneumonia, acute bronchitis, and even COPD.
Diabetes – Patients with diabetes are already vulnerable to infections, but gum disease can make this condition even more difficult to manage. Plus, gum disease can result in above-average blood sugar levels, which substantially increases a patient's risk of developing diabetes.
Infertility – According to recent research, poor oral health can negatively impact a woman's ability to conceive and sustain a healthy pregnancy.
Cancer – Oral cancer is a common dental health issue, which is why your dentist dedicates a portion of their examination to screening for symptoms. However, poor dental care habits have also been linked to kidney cancer, pancreatic cancer, and blood cancers.
7 Good Oral Health Habits to Start Today!
Fortunately, each of the above health conditions is largely preventable with a solid oral hygiene regimen in place! If you aren't already, always:
Brush your teeth for two minutes twice a day.
Floss daily.
Use mouthwash regularly.
Clean your tongue.
Visit your dentist biannually.
Drink plenty of water throughout the day.
Eat a vitamin-rich diet.
After a busy day, it can be tempting to forgo your typical brushing and flossing routine. However, it is important to remember that good dental habits like these play a crucial role in keeping your oral and overall health in pristine condition! By implementing good habits, you can have peace-of-mind knowing you are doing your part to lower your risk of experiencing one of the above health issues.
About the Practice
At Darby Creek Dental, convenient hours, the latest technology, a comprehensive array of services, and a world-class team come together for one truly exceptional dental experience. Whether you need a routine cleaning or a complex smile makeover, Dr. David W. Cleveland, Dr. Deric R. Budendorf, and Dr. Kyle S. Wylde use their extensive experience and impressive clinical skills to help their patients achieve beautiful smiles and pristine oral health. If you are overdue for your biannual appointment or would like to speak with their team about improving your dental care regimen, visit their website or give them a call at 937-644-8822.