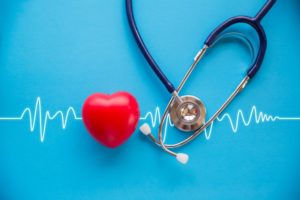 You've been noticing your gums look a bit more red than usual. They're sensitive to the touch, and when you brush, they tend to bleed. This is the early stages of gum disease, and if you're not careful, it can advance into a much more dangerous situation that impacts not only your teeth and gums but your overall health, too. Taking care of your mouth is crucial in helping to prevent other diseases and health-related conditions from developing, but if gum disease is already a problem, it may contribute to poor heart health as well. Read on to find out how.
Getting the Low Down on Gum Disease
You've probably heard of gingivitis before, right? If you're unsure of what it is, gingivitis is when bacteria and plaque build up around the gum line and cause your gums to become red, puffy, and maybe even bleed while brushing and/or flossing. Considered the first stage of gum disease, it can be reversed by thorough cleanings from your dentist and practicing good oral habits at home.
However, if it's left untreated, it can become a bigger problem and develop into periodontitis, which is the second stage of gum disease. Periodontitis occurs when that same bacteria and plaque grow under the gum line and begin affecting the bone. Your gums may bleed and even recede, making your teeth appear longer than usual. If you notice your teeth loosening, it's because your bone is deteriorating. This can result in tooth loss.
Two Peas in a Pod: How Gum Disease and Heart Health are Connected
Periodontal disease, otherwise known as gum disease, affects more than 50% of adults over the age of 30 in the United States. As the leading cause of tooth loss, it's not uncommon for dentists to treat gum disease on a rather frequent basis. If this startling statistic isn't enough to make you jump up and go brush and floss your teeth, maybe the fact that gum disease can have a direct impact on your heart will.
When large amounts of bacteria and plaque form in your mouth, it can build up around your gum line and create pockets that produce pus. As the plaque grows, it spreads and enters your bloodstream. The plaque then begins to harden your arteries, which can be damaging and result in hypertension or a stroke. It can also lead you to have a heart attack because of the blockage that is created by plaque formation on your arteries.
Stay Away! Ways to Prevent Gum Disease
If you want to keep your heart healthy and ticking strongly for decades or longer, then it's time to take a stand against gum disease and start taking care of your oral health. You can do this by:
Brushing your teeth twice a day for two minutes.
Flossing at least once a day.
Rinsing with an antiseptic mouthwash to remove leftover food particles and bacteria.
Keeping your regularly scheduled dentist appointments.
Avoiding smoking or tobacco products.
Limiting the amount of sugar and starch you consume, as it serves as a breeding ground for bacteria to build.
Eating a well-balanced diet full of nutrient-rich foods
Take care of yourself by practicing good oral habits, exercising, and eating a balanced diet. Not only will your mouth thank you, but your heart will, too!
About the Author
Dr. Deric Budendorf earned his undergraduate degree from Baldwin-Wallace College in 2009. He then went on to earn his Doctor of Dental Surgery degree from The Ohio State University in 2013. He and his colleagues at Darby Creek Dental believe in the importance of preventive care, which is why Dr. Budendorf strives to help his patients maintain optimal oral health. To learn more about our dental office and services, contact us at (937) 644-8822.