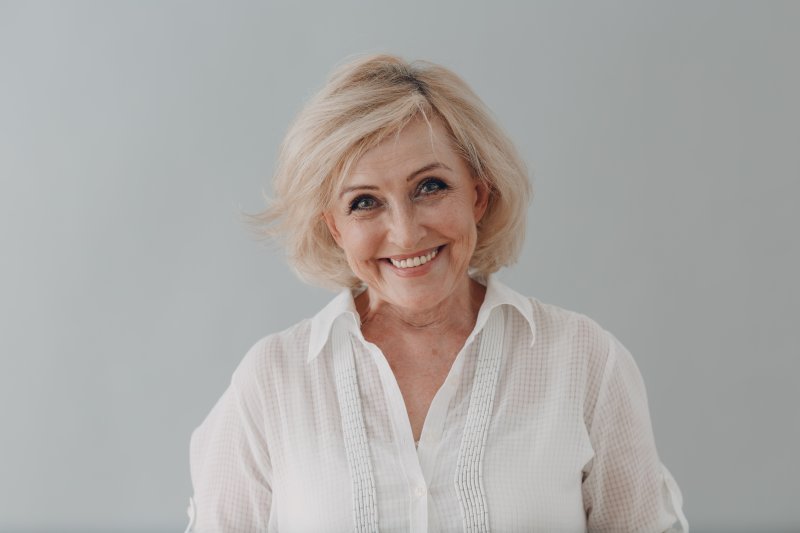 If you're struggling with your lower denture not staying in place, you're not alone. It's a common problem that many people who wear dentures face. To fix the problem, you should understand the reasons behind this issue. This will allow you to make a plan or modify your habits. If you want to know the most common reasons behind mobile dentures, continue reading.
1. Ill-Fitting Dentures
An ill-fitting lower denture can result from inadequate impressions or changes in your mouth since your initial fitting. It's critical to ensure your denture is properly customized to fit your gums and jaw. Failing to do so results in sores from gum-rubbing, slippage, and other oral health concerns.
2. Not Enough Adhesive
Denture adhesives can help improve stability, but improper application or using the amount may not provide the desired grip. Make sure you're using the right adhesive and applying it correctly.
3. Jawbone Changes
Over time, the shape and size of your jawbone can change. Tooth loss causes a natural process called bone resorption that can cause your jaw to shrink in both bone density and overall size. This can lead to a loose denture fit.
4. Skill Issues
If you're new to dentures, it could be a skill issue that is allowing your dentures to misbehave. Wearing a denture isn't a "set it and forget it" process. Some learning must take place and skills must be developed to control your jaw muscles while eating and speaking to keep your denture in check.
5. Denture Age and Wear
Over time, dentures can become worn and less effective. The materials may deteriorate, making them less reliable for maintaining stability. If you have a damaged or worn denture, you shouldn't wear it until it can be repaired.
If your lower denture isn't sticking around as it should, it may be time to visit your dentist for an evaluation. They can determine the cause and recommend solutions such as denture adjustments, relining, or replacement. Your denture should provide a comfortable fit, allowing you to eat, speak, and smile with confidence. If you're not getting that, it's time for a change!
About the Practice
At Darby Creek Dental, their team of talented dental professionals is committed to providing top-tier dental care with a personal touch. They offer a comprehensive range of services, from preventive care to advanced treatments, all in-office with a warm and welcoming environment. Your oral health and well-being are their top priorities, and they strive to deliver the highest standard of comfort and satisfaction. To schedule a denture consultation, call (937) 644-8822 or visit the website to learn more.