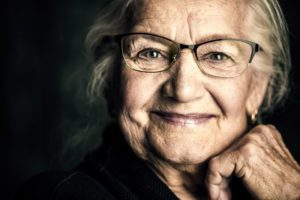 Unfortunately, over time, certain habits and factors such as dietary choices impact your mouth and can leave you susceptible to developing common oral health problems like gum disease. By keeping up with your oral hygiene and taking care of your teeth and gums, you can prevent a number of issues. Maintaining a smile you're proud of well into adulthood is tricky. By knowing how your mouth develops and changes over time, you canprotect it better. Read on for some common ways your mouth evolves and how your dentist recommends taking care of it.
Protecting Yourself From Prescriptions That Cause Dry Mouth
As you age, you may notice that you take common prescription drugs that could cause dry mouth. While this doesn't seem like a big deal, it can impact your oral health. Saliva regularly rinses your mouth of food particles and keeps harmful oral bacteria from building up. When your mouth doesn't produce enough, it can cause these to accumulate and lead to issues such as gum disease, dental decay, and infection.
Some common drugs to look out for that result in dry mouth include Allegra, Zoloft, Nexium, and Xanax. While taking these medications, it's extra important to regularly brush and floss as well as drink plenty of water to remove food debris and bacteria from your mouth and stimulate saliva production.
Protecting Your Teeth From Nightly Grinding
Bruxism, or nightly teeth clenching and grinding, can cause unnecessary wear-and-tear on your teeth and damage your restorations. This disorder affects 10% of people, and people with a family history of it are especially at risk.
Because it happens while you're sleeping, it can go undetected for long periods of time. You may wake up with a sore jaw, a headache, or increased tooth sensitivity. If so, your best bet is to visit your dentist to see if a custom-fitted night guard can help preserve your smile. It's also important to note that patients who consume excessive amounts of caffeine and nicotine before they go to bed commonly have bruxism.
Take Care Of Sensitive Teeth
Over time, your enamel will wear down. This can leave your teeth susceptible to dental decay and make them more sensitive when you consume hot and cold beverages and foods or you brush too hard. Keeping up with your oral hygiene and using a toothpaste specially made for sensitive teeth is a great way to combat this problem and ease your discomfort. In fact, when you visit your dentist for your routine checkups and cleanings, you can ask for specific toothpaste recommendations they believe can benefit you.
Be On The Lookout For Lingering Oral Problems
If you have bad oral habits like smoking, you're at a higher risk of developing serious illnesses such as oral cancer. You may not have known, but each time you visit your dentist for your checkup and cleaning, they conduct a screening and inspect your mouth for any symptoms. Spotting these signs early could be the one thing that ensures a successful treatment.
Your mouth aging along with your body isn't all doom and gloom. Knowing what signs to look out for and how you can combat them is the key to maintaining healthy teeth and gums. As long as you keep up with your oral hygiene and treat your smile right, it'll last you for years to come!
About the Author
Dr. David Cleveland has been providing his patients with healthy and happy smiles since 2002. He received advanced training by completing a residency for general dental care. As an active member of multiple professional organizations, he strives to provide his patients with reliable treatment and the knowledge they need to maintain their beautiful smiles for years to come! For questions or to schedule a checkup and cleaning, visit Darby Creek Dental's website or contact 937-644-8822.