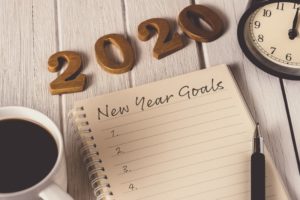 New year's resolutions are all about reflecting on how you can live a happier and healthier life than you did the year before. People set a variety of goals such as cutting out pop from their daily diet, not procrastinating on school work, and travelling more. However, there's one resolution that few people consider making, and it's arguably one of the healthiest life-changes. It's going to the dentist every six months for checkups and cleanings. According to a survey conducted by the American Dental Association, only about 50 percent of adults reported that they visit the dentist every six months. Read on to learn why scheduling semi-annual checkups and cleanings is the best resolution to make in 2020.
What is a Checkup and Cleaning?
The typical routine visit with your dentist only lasts about an hour, depending on whether you need any additional services such as a cavity filling. The first part will be your checkup, which is where your dentist will examine your mouth for any signs of inflammation, decay, or irritation. This is also a great opportunity to let them know if you've been experiencing anything out of the ordinary. If they spot any issues, they'll develop a treatment plan to take care of them before they have a chance to progress.
The second part of your appointment will be your professional cleaning. Your dental hygienist will use special tools called a scaler and dental mirror to clean every nook and crevice of your mouth of plaque and tartar. This will prevent cavities from forming and harmful oral bacteria from accumulating. They'll then polish and floss your teeth, leaving you with minty-fresh breath and a brightened smile.
Why is Visiting Your Dentist Every Six Months Important?
Whether you have severe anxiety at the thought of stepping into a dental office or don't feel like you need to schedule a visit because you're diligent about brushing and flossing at home, getting routine professional care can save you a lot of money and time down the road. Plus, each visit takes place in about an hour, which is a small investment of your time for a big return. Here are some reasons why you shouldn't skip out on these important appointments:
Control tartar buildup and cavity formation.
Prevent the need for invasive and costly dental treatments in the future.
Keep bad oral habits from destroying your mouth.
Spot problems hidden beneath the surface with digital X-rays.
Detect oral cancer early.
Keep gum disease from permanently affecting your mouth.
If it has been longer than you remember since you last visited your dentist, the start of the new year is the best time to pick up the phone and schedule your appointment. The road to a healthier and happier you begins at your dentist's office in Marysville.
About the Author
Dr. David Cleveland has completed a one-year general practice residency in Connecticut, where he sharpened his skills and gained advanced training in a variety of treatments. He enjoys providing his patients with the knowledge and high-quality treatment they need to maintain beautiful and healthy smiles for their entire lives. He is also an active member of several professional organizations, allowing him to stay up-to-date with the latest advancements in his field. For questions or to schedule a routine checkup and cleaning for the new year, visit Darby Creek Dental's website or call 937-644-8822.