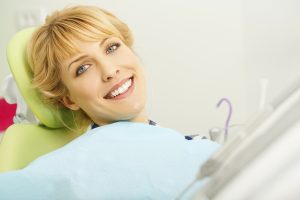 The aging process affects every part of the human body, and your teeth are no exception. With time, almost everyone's smile needs some type of repair, and fillings and crowns are two of the most common restorative treatments. Both provide protection and security so you can smile, eat and talk with confidence. What should you do, however, if you happen to lose a filling or a crown? Darby Creek Dental, your dentist in Marysville, has some advice.
Tips from the Dentist in Marysville
First of all, don't panic. A lost filling or crown is rarely an emergency. Nevertheless, you may experience pain because the tooth underneath can be extremely sensitive to hot or cold temperatures. There's no need to save a dislodged filling, but if you have the crown, keep it in a safe place until your appointment at Darby Creek Dental.
Try to schedule a visit to our office at your earliest convenience. In the case of a missing crown, the tooth structure remaining is not as strong as the crown. Therefore, the tooth is more susceptible to damage the longer you wait to have the crown re-cemented. Also, if you wait a very long time, adjacent teeth may begin to shift slightly so your original crown will no longer fit comfortably.
Steps You Can Take for A Lost Filling or Crown
Until you see the dentist, there are measures you can take to treat your tooth and hold the crown or filling in place.
If the tooth is sensitive, try applying a dab of clove oil with a cotton swab. Clove oil is sold at your pharmacy or with spices at the grocery store.
If you have the crown, then you might be able to place it on the tooth. First, thoroughly clean the inside and outside of the crown. Then, apply temporary dental cement (available at the drugstore) to the underside of the crown and press down gently but firmly on the tooth. If you can't find dental cement, a denture adhesive or petroleum jelly also work well.
If the filling or crown is not retrievable, try applying dental cement directly to the tooth. This will protect it until you can see your dentist.
Call Our Office Today
If you've lost a filling or crown, contact Darby Creek Dental to schedule an appointment. Our team of experts in Marysville welcomes patients from Milford Center and the greater Cleveland area.