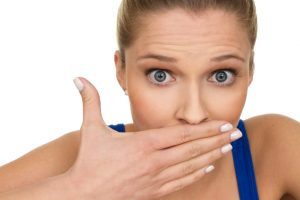 Dry mouth is uncomfortable! If you have it, you understand how irritating that burning, sticky, and dry feeling is. You'd probably do anything to relieve it! The good news for you is your dentist in Marysville can help. Here's more information about dry mouth and how you can relieve your symptoms.
What Causes Dry Mouth?
Dry mouth occurs when your salivary glands are not functioning properly. This can be caused by stress, aging, autoimmune disorders, cancer treatment, certain medications, smoking, or drug use. Dry mouth has an effect on your oral health, and you may begin to experience problems such as:
Issues with talking, chewing, tasting, and swallowing
A dry tongue
Cracked or severely chapped lips
Chronic bad breath, or halitosis
Irritated gums
Mouth sores
Frequent tooth decay
Saliva is an important tool in helping you prevent tooth decay, digest your food, and fight against infections. Dry mouth takes a toll on both your oral health and your overall health and well being. However, there are steps you can take to help your condition.
How is Dry Mouth Treated?
Your team at Darby Creek Dental can help recommend products that can help replace saliva. Biotene uses rinses, gels, or sprays to help lubricate and moisturize the mouth, while NeutraSal is an oral rinse designed to mimic saliva.
It's important to get to the root cause of the problem, so our doctors will discuss your symptoms with you to determine what's triggering your dry mouth. If medications are the source, sometimes treatment can be as simple as changing your medication.
Prevention at Home
There are a few measures you can take at home to help minimize the effects of dry mouth such as:
Avoiding caffeine
Sipping water
Chewing sugarless gum to stimulate saliva
Avoid tobacco products and alcohol
Minimize salty foods
Use a humidifier
You can be proactive about taking steps to help dry mouth and visiting your team at Darby Creek Dental to learn more about products that might be helpful for your situation.
Contact Darby Creek Dental
Are you ready to learn more about relieving your dry mouth? Contact Darby Creek Dental to schedule your next appointment and learn more about how we can help you.