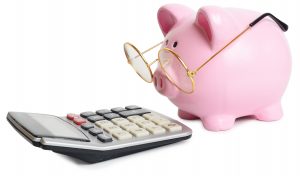 As you sit and reflect on your childhood, you can remember countless occasions where your mother spoke in the tone of prevention. She would tell you to put on a jacket before going outside so that you wouldn't catch a cold. Or she would tell you not to stay awake all night playing with your toys because you'd struggle to get out of bed the next morning. And the funny thing is, she was always right. That's why the old saying goes, "An ounce of prevention is worth more than 10 pounds of cure." The same mentality applies to your oral health. The efforts you put into protecting your mouth, teeth and gums on the front end, protect you from problems you don't want to have to deal with down the road. That's why your dentist says it's much better to come in for a visit before a minor issue can fester into a major occurrence.
Why are Dental Visits Important?
Semi-annual visits to your dentist for thorough cleanings and examinations are vital to your oral health because they allow him to monitor the condition of your mouth, teeth and gums. While there, you'll undergo a very comprehensive set of procedures that include cleaning, examination by the dental hygienist and your dentist and a review of all your X-rays.
These visits also offer you an opportunity to ask your dentist questions that you may have had for some time, and it's a great time for him to evaluate the effectiveness of your oral hygiene practices. If there are some areas that need improvement, you will be made aware of them and given tips to help you better execute them.
Other Benefits of Maintaining Regular Visits
There are still other benefits of maintaining regular visits to your dentist – cost savings. This is quite ironic because some people fail to maintain their recommended semi-annual appointments with their dentist, because they feel it's an unnecessary cost burden.
In reality, though, the most cost-effective way to interact with your dentist is through your preventive dentistry visits, because they are typically 100% covered by most insurance carriers. Conversely, the more involved a procedure is that your dentist performs, the more you can expect to pay in out-of-pocket costs.
So, if you're under the impression of, "I'll just use my dentist when I really need him so that I can save money," then you're doing the health of your entire body a great disservice.
One of the beautiful things about life is that we always have choices. And you have the choice right now to start taking a more proactive approach to your oral health. This is your year to save big in your wallet and in your mouth.
About the Author
Dr. David W. Cleveland received his undergraduate degree from Duke University and then went on to earn his Doctor of Dental Surgery degree from The Ohio State University. He is a member of the American Dental Association and several other professional organizations. He practices at Darby Creek Dental and can be reached for more information through his website.