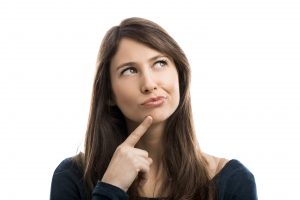 If you're missing teeth in the front of your mouth, you know how embarrassing those gaps can be. You might even hold back from smiling when the cameras come out! But what if you have missing teeth in the back of your mouth? Not a big deal, right? No one will notice that you're a little gummy. Well… it is a big deal, actually. There are several reasons why you should consider getting dental implants to replace teeth no matter where the gaps in your mouth are.
Missing Teeth Lead to Bone Loss
Your tooth roots are an important part of your mouth's structure. When they're present and healthy, they're attached to your jawbone via ligaments; there is a mutual support system. When your tooth roots are gone, however, your jaw can start to lose bone density. This will affect its strength, and it could even impact the way your face is shaped.
Your Natural Teeth Might Move
The ligaments that attach your teeth to your jawbone give your pearly whites a bit of mobility; that's a great thing if you need braces, but it's not so great if you have gaps between your teeth. Over time, the natural teeth that you have left might drift out of place. This drifting could make the tooth loose or even cause it to fall out over time.
You Could Get Chronic Headaches
Missing teeth throw your entire smile off-kilter. Opposing teeth won't have anything to rest on, which can irritate your gums. Plus, the situation will put more stress on your temporomandibular joint (the joint that connects your lower jaw to the rest of your skull). This stress may lead to persistent headaches. Ouch!
Your Nutrition Might Suffer
The teeth at the back of your mouth are essential for chewing. If you're missing a few chompers back there, you might tend to stay away from certain foods — even many foods that are good for you, like crunchy vegetables. Sure, you could get your nutrition through a shake or other means, but everyone loves to enjoy a hearty salad once in a while.
Are You Ready to Replace Your Teeth?
Dental implants are one of the best ways to replace teeth because they bond with your body. They even replace the tooth roots, which prevents bone loss and drifting of your natural teeth. They're also very sturdy, and they don't require a lot of specialized care.
If you're interested in learning more about dental implants, the best thing you can do is chat with your dentist. They'll examine your mouth and let you know if you are a good candidate for the procedure. You might not be very far away from once again having a complete set of gorgeous, healthy, and functional pearly whites!
About Darby Creek Dental
The team of talented dentists at Darby Creek Dental is eager to care for the oral healthcare needs of all their patients. If you are ready to replace your missing teeth, please give us a call! You can contact us at 937-644-8822.