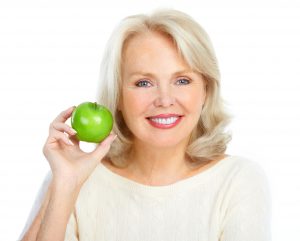 Now that the new year has kicked-off, you may be feeling regret about not addressing your missing teeth last year. If so, then don't beat yourself up because you have help available, and you can still have the smile of your dreams with dental implants. Read on to learn how the process works and to discover why the dental implant procedure is considered to be the best form of teeth replacement available!
What is a Dental Implant?
A dental implant is a titanium rod that serves as a replacement for a missing tooth root. Surgically inserted into the jawbone, it eventually fuses with the same to form a secure foundation that supports the rest of your jaw and allows you to receive a final restoration (crown, bridge or denture).
Here are some of the key steps of the process:
Before any work begins, you'll be given anesthesia to ensure a comfortable treatment process. The type of medication used will be determined by the dentist based on your specific needs.
The procedure starts with an incision being made into the gums to gain access to the jawbone.
After the implant is placed, you'll be given time to heal.
Later, an abutment is added, which acts as an anchor that will allow the final restoration to attach to the implant.
Once the prosthetic is placed, you'll have a fully restored and functional smile.
The Aesthetic Benefits of Dental Implants
On average, dental implants restore up to 70% of your normal chewing capacity, but increased functionality is not the only perk. While other replacement procedures rest on the gums, dental implants are quite different.
Instead of relying on dental adhesive and suction to keep them in place like traditional dentures, dental implants mimic your teeth roots by being attached to the jawbone. That amounts to a natural-looking and beautiful smile, which will boost your self-esteem and confidence.
Why Now is the Time to Act
The dental implant process can sometimes take up to six months to complete. So by taking action now, you have a chance to enjoy a revamped smile well before the year ends.
It's also critical to see a dentist for a full examination and assessment, now, because the longer you wait, the more susceptible you are to jawbone loss, which could decrease your chances of having the procedure successfully done.
So to experience the feeling of having a beautiful new smile this year, reach out to schedule an appointment today!
About the Author
Dr. David W. Cleveland earned his DDS degree from The Ohio State University College of Dentistry. He then went on to complete a one-year residency, where he received advanced training in multiple forms of dental care. To stay current with any new changes in the field of dentistry, Dr. Cleveland maintains professional affiliation with such organizations as the Ohio Dental Association and the Central Ohio Dental Society. He helps patients regain their confidence by placing dental implants at Darby Creek Dental, and he can be reached for more information through his website.