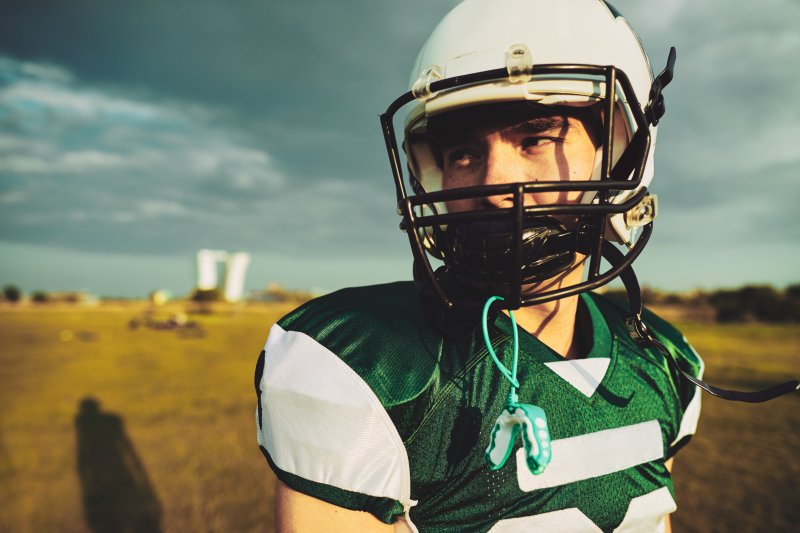 When watching your child play their favorite sport, you're often their biggest supporter but also the one who is cringing and wincing when they experience a hard hit or sudden fall. You try to keep them protected when battling opponents but are you focusing more on minimizing injury to their body or their teeth? Making sure their arms, legs, and head are safe is important but so is their smile. When it comes to safeguarding their pearly whites and soft oral tissues, here are 4 reasons to choose custom mouthguards over a store-bought, one-size-fits-all solution.
They're Designed for Your Child's Smile
A custom mouthguard creating by your child's pediatric dentist will fit comfortably inside your child's mouth. Unlike a store-bought device that may or may not feel good or offer complete coverage, an appliance made by a professional will uses impressions of your child's teeth. Lab technicians will then create a mouthguard based on the specifications so that it fully protects and feels comfortable when worn.
They Offer Maximum Protection
Many store-bought varieties do not offer maximum protection simply because they don't cover the entire row of top teeth. Also, if your child has braces, a generic device may not accommodate for the additional space created by the metal on their teeth. However, a customized mouthguard not only protects their pearly whites but also their orthodontic appliances throughout a game.
They Save Money in the Long Run
Instead of rushing to the store every few months to buy a new mouthguard because the old one is worn out, it's far better to pay more upfront or a custom mouthguard. Yes, they're more costly in the beginning, but their lifespan ensures your child remains protected throughout the season. This initial investment will be worth it once you see your child maintaining a healthy, beautiful, and injury-free smile throughout the year because they have a mouthguard that doesn't need replacing every few months.
Their Thickness is Customizable
Every sport requires a unique level of thickness when it comes to mouthguards. Boxers need a thicker option because of the frequent hits to the face and mouth. However, tennis or soccer may not require that your child wear a mouthguard that is quite as thick. When having one created by your child's dentist, you can rest assured it will be made according to the needs of your child and expectations set forth by the sport they choose to play.
If you want to have greater peace of mind while sitting on the sidelines and cheering for your child's team to win, make sure their smile is equally protected with a custom mouthguard.
About the Practice
The team at Darby Creek Dental wants to ensure you and your child are ready for school. How? By providing custom mouthguards! No matter the sport, every youngster needs the right type of mouth protection to avoid serious injury. By having a member of our team create a customized oral appliance that fits comfortably, matches their needs, and helps save you money over time, you can feel more confident while rooting from the stands. Contact us at (937) 644-8822 to ensure your child has what they need to start the season right.