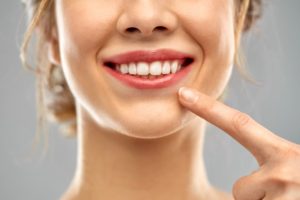 When you're missing teeth, even just one in the back of your mouth, it can result in some serious problems. Chewing a variety of nutritious crunchy foods, like apples, can be a pain. Your remaining teeth can drift into the gap and cause bite alignment issues and TMJ disorder. Since 2020 is not only the start of a new year, but a new decade, you might as well use it as an opportunity to revamp your smile and fill in the spaces. Without a doubt, the best way to do that is with dental implants. Keep reading to learn why you should replace your missing teeth with dental implants.
What Are Dental Implants?
A dental implant is a small, screw-shaped titanium post that is surgically placed into your jawbone to mimic the root of your lost tooth. Over a period of three to six months after the implant is placed, it fuses with your jawbone in a process called osseointegration. This process allows your implant to feel just like your natural tooth did and stand the test of time.
Other solutions to tooth loss, like dentures and bridges, only replace the visible potion of your tooth, known as the crown. Dental implants, however, replicate the entire structure of your missing tooth. This, coupled with their ability to integrate with your jawbone, make them the sturdiest and longest-lasting method of tooth replacement.
Why Should You Complete Your Smile with Dental Implants?
Dental implants are the best way to fill the gaps in your grin, for several reasons, such as:
Longevity. Unlike dentures and bridges, which need to be replaced every few years, dental implants are designed to last for several decades, possibly even the rest of your life.
Restored biting force. Dentures only restore your bite by up to 25%, compared to 70% with implants. This allows you to eat a more varied and healthy diet.
Realistic look and feel. Because implants are fully attached to your jawbone, they will feel exactly like your natural teeth did. After they're topped with a lifelike restoration, no one will be able to tell the difference between an implant and your natural tooth!
Easy maintenance. To ensure your implant lasts for decades to come, all you need to do is brush and floss as normal, and attend your regular dental checkups and cleanings.
Prevents bone loss. When you suffer through tooth loss, your jawbone gradually shrinks from lack of stimulation from your tooth roots. However, dental implants are the only tooth replacement method that stimulates your jawbone to keep it from deteriorating.
As you can see, there is no shortage of reasons why you should restore your smile with dental implants. Make 2020 the year you finally fill in the gaps in your grin for good!
About the Author
Dr. David Cleveland is a 2002 graduate of the Ohio State University's dental school. Three years later, he joined Darby Creek Dental in Marysville, OH. His professional memberships include the American Dental Association, the Ohio Dental Association, and the Central Ohio Dental Society. He partners with only the best oral surgeons in the area to place your dental implants, and he can restore them himself. To learn more about whether you're a good candidate for dental implants, visit Dr. Cleveland's website.