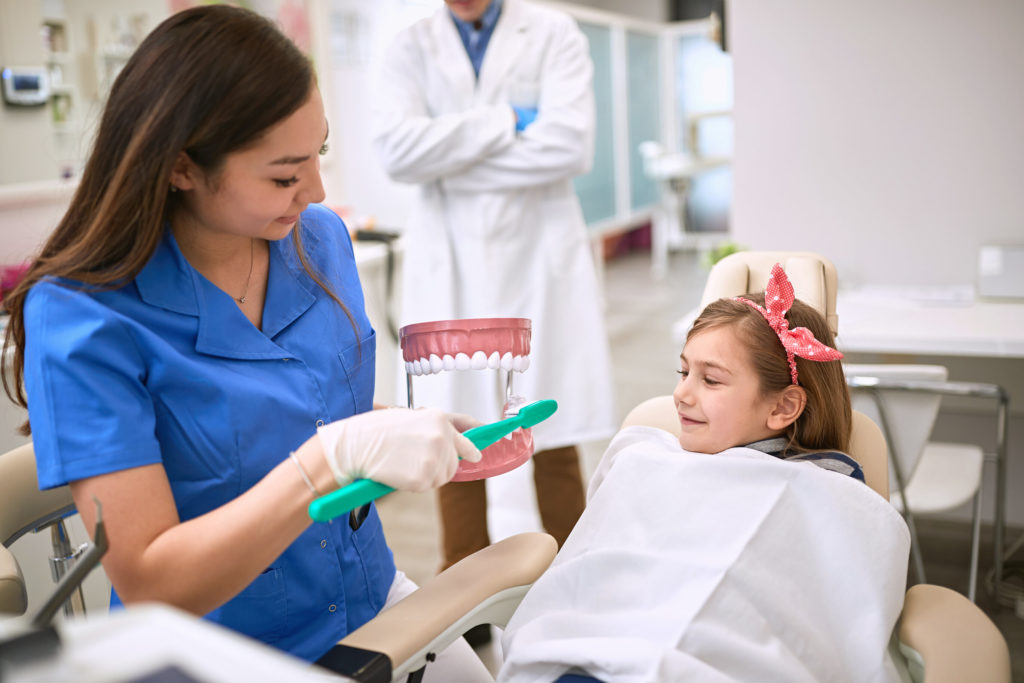 During cold and flu season, there are several things that work against your child's oral health. Knowing what to look out for will help you and your child make it through the season without an unplanned visit to the dentist. Read on to learn more about oral health issues that can occur and what you can do to prevent them.
Tip #1: Brush Their Teeth
When your little one is sick, it can be difficult to ensure that they continue to brush their teeth twice per day. Even so, the importance of maintaining good oral health routines doesn't go away when they're sick. If you can't get them to go to the bathroom to brush their teeth, consider bringing their toothpaste, toothbrush, and a glass of water to their bedside. That way, they can brush without having to leave their room. Have a second cup or a bucket for them to spit in after they rinse their mouth out.
Tip #2: Gargle with Salt Water
By having your child gargle with salt water once per day, this can help kill harmful germs and bacteria in their mouth and throat. It can also help them heal faster, especially if a sore throat is one of their symptoms.
Tip #3: Drink Plenty of Fluids
Many people tend to breathe through their mouth when they have a stuffy nose. If your child does this, it can cause their mouth to be drier than usual. Make sure they drink plenty of fluids, especially water, to stay hydrated and keep their mouth well moisturized. This will help them get better sooner and will also allow them to generate more saliva to wash away oral bacteria and germs.
Tip #4: Change Their Toothbrush
Bacteria remain on your little one's toothbrush, even after they've recovered. For this reason, it's important to switch out their toothbrush with a new one. This will prevent them from becoming reinfected or infecting the toothbrushes of other family members. If your kid is particular about the kind of toothbrush they use or you aren't able to go out and get them a new one, boil it in hot water to kill some of the germs.
Cold and flu season is never fun, but the above tips will allow you to help your child make it through with their oral health in good condition!
About the Practice
Darby Creek Dental provides exceptional oral health care to residents of all ages. They treat growing smiles in the Marysville area with the care they need to grow healthy and strong. If your child gets sick this cold and flu season, Darby Creek Dental's talented staff can provide you with helpful tips on how to preserve their oral health and prevent issues from developing. If you're ready to set up an appointment or have more questions on how to care for your little one's teeth, visit their website or call their office at (937) 644-8822.