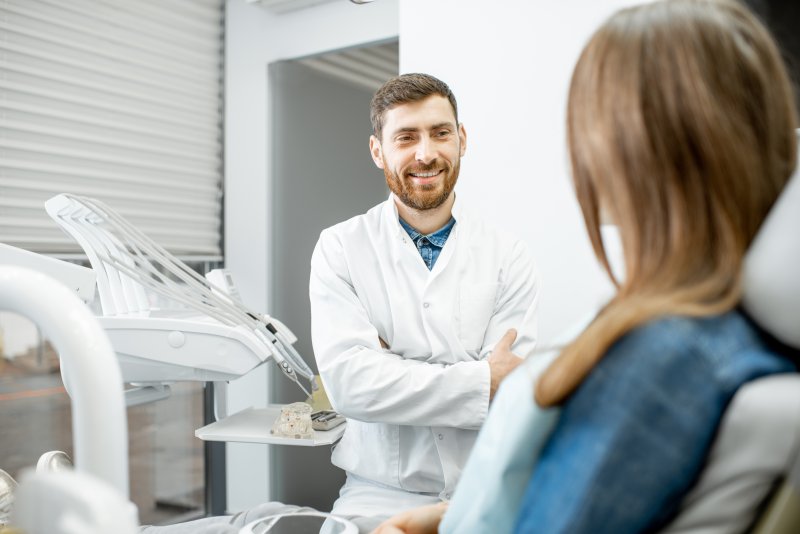 The line between oral and overall health is not as black and white as you may think. What many people don't realize is that a problem in one system can cause several issues in another. If you have poor oral health, it has the potential to trigger systemic illness. There's a growing body of research showing that chronic dental problems like gum disease may increase your risk of high blood pressure. In this blog post, you'll learn more about this phenomenon and how you can protect your gums moving forward.
Gum Disease and High Blood Pressure
A study from the University College London Eastman Dental Institute has discovered that gum disease can significantly increase the chances of a healthy person developing high blood pressure, also known as hypertension. Researchers note that periodontal bacteria can not only damage the gums, but trigger inflammatory responses that affect the development of systemic diseases.
They studied 250 adults with periodontitis (a severe form of gum disease) and 250 adults without gum disease (their median age being 35. Results showed that participants with gum disease were twice as likely to have high systolic blood pressure compared to those with healthy gums. It essentially indicates how much pressure blood is exerting on the vessels throughout the body. It's important to note that this is not a cause-and-effect relationship. The findings merely suggest that roughly 50% of adults could have an increased risk for or even undetected high blood pressure.
How Can You Protect Your Gums?
Preventing and treating gum disease is one of the best ways to reduce systemic inflammation throughout the body and improve the function of the heart and blood vessels. At every routine checkup, your dentist will take your blood pressure and use that data for their examination process.
In addition to regular dental visits, you must have a solid at-home oral hygiene routine to keep your gums healthy. Here are some tips you should keep in mind:
Brush your teeth twice a day for at least two minutes at a time
Floss once a day to remove plaque and food debris from in between your teeth
Rinse your mouth at least once a day with an ADA-approved mouthwash
Have you recently noticed any issues with your gums? Don't hesitate to visit your dentist for an exam. They'll do what they can to keep your smile in pristine condition!
About the Practice
At Darby Creek Dental, we go above and beyond to help every patient maintain a happy, healthy smile. From routine checkups to high-quality periodontal therapy, our practice has everything you need for optimal oral health. If you think you may have gum disease, contact us for a diagnosis. You can make an appointment via our website or call (937) 644-8822.