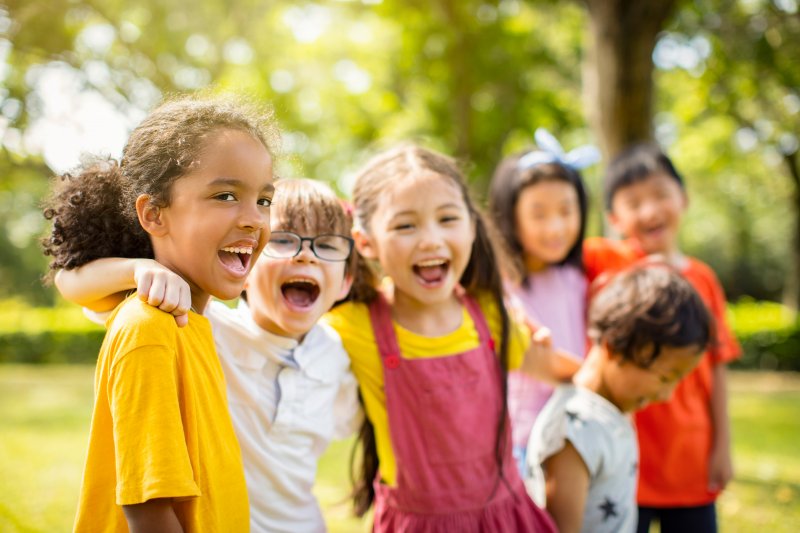 Starting a new school year is always exciting, but even education comes with some dental health risks. While you're in a rush to learn your child's new schedule, make sure vaccinations are in order, and buy all the necessary pencils, paper, and books, you shouldn't neglect making sure your child's teeth are safe. Preventive dentistry begins at home, but bringing a few good habits to school can make the difference between a year without dental pain and one filled with emergency trips to the dentist. Read on to learn more about keeping your child's teeth safe this new school year.
Practice Good Oral Hygiene at Home
Proper oral hygiene is the first line of defense against dental emergencies, and teaching your child good dental habits sets them up for healthy teeth throughout the school year. These habits include:
Daily teeth brushing: Your child should brush twice a day or between meals. Be sure to wait at least thirty minutes after eating.
Daily flossing: Food particles and sugary residues can easily get caught between the teeth. Flossing at least once a day can get all that nasty stuff out of there.
Use antibacterial mouthwash once a day: A good rinse can provide the finishing touches to a clean mouth and leave breath nice and minty. That's a nice bonus for picture day!
Schedule biannual dental appointments: While your child will probably need your assistance with getting these on the calendar, dental exams can catch little issues before they become big problems while keeping dental health on the right track. Around the start of the school year is a great time for this.
Make Sure Your Child Knows That Teeth Are Only for Eating and Smiling
Kids can be reckless with their pearly whites. In addition to the fact that they will probably eat candy until they are sick if nobody stops them, many have a bad habit of using their teeth as tools or to hold objects. They might even use their teeth to open bottles or packages, and this sort of abuse can result in painful tooth damage and expensive dental work. Also, be sure that they know not to chew on pen caps, the metal parts of pencil erasers, or any other school appliances, as these can damage teeth just as easily.
Get a Mouthguard for Sports
Kids have tons of fun playing sports during recess, gym class, or extracurricular activities. Just like they need helmets to protect their heads, kids will also need mouthguards to protect their teeth. There's a lot of kinetic energy flying around in games like soccer, hockey, and football, and it can cause a lot of dental damage if it lands around the mouth. Your dentist can hook your kid up with a special mouthguard custom-fit to their teeth. These dental appliances can keep them safe during the most intense game.
School is back and the word of the day is safety. A kid who knows how to take care of their teeth is a kid who has a lot more reason to smile. Make sure your child keeps smiling brightly this school year by keeping them in line with good dental habits.
About the Practice
Darby Creek Dental attends to the dental needs of patients of all ages in Marysville, OH. Led by Drs. David W. Cleveland, Deric R. Budendorf, and Kyle S. Wylde, the dedicated staff provides high-quality care and hygiene education to keep clients smiling for years to come. Services include general, pediatric, restorative, cosmetic, and emergency dentistry. For more information on keeping your child's smile safe during the new school year, contact the office online or dial (937) 644-8822.